Date
Jan 14 2022
Expired!
Profit First
This Profit First webinar is brought to you by Innovation Centre Knowledge Gateway, Angels@Essex and the Essex Business School.
The Session
Will change the way you view profit and how to manage profit as an expense, release the potential to help make your business grow" Profit First is a method of cash management which results in a healthy and more profitable businesses.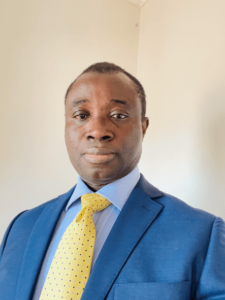 Your Expert Speaker
Joshua Obeng-Nyarko is a Lecturer in Professional Accounting Practice who leads the Business and Commercial Law module and has a further brief in employability development at Essex Business School, University of Essex.
Joshua believes that universities, as a gateway of knowledge, must share knowledge with and support local businesses, for example using our research skills to support local businesses to create value. Having led courses in both postgraduate and undergraduate levels in different universities in Suffolk, London, Leicester and Slough for nearly two decades, Joshua has experience in public, private and not-for profit sectors.
Prior to joining academia, Joshua worked with public sector, private sector as well as founding his own businesses in the UK. He understands the needs of the private sector and is always seeking better ways to use his academic and business experience to help local businesses.
Joshua has distinguished himself in the fields of his professional endeavour. As an educator, he has attained a position of a Senior Fellowship of Higher Education, a mark of excellence for the body of academics. He also holds Fellowship of Chartered Accountancy with the ACCA, all in the UK. Currently completing his PhD in Accounting at Essex Business School, Joshua holds master's degree in accounting with finance and a postgraduate degree in Higher Education.
Joshua Obeng-Nyarko is passionate about academic research, business support and students' employability and currently supporting the great work of The Innovation Centre at The University of Essex.