Scale your business in our thriving community of innovation & technology
Rent Serviced Office Space in Colchester, Essex
Find your perfect office space at our thriving innovation centre in Colchester, Essex. We offer purpose built serviced office space available to rent with as little as one month's notice.
We offer flexible license agreements with short notice periods
Choose from private office space for 1-30 people, a dedicated personal desk, coworking space, or a virtual office – all with access to free strategic business support from our in-house innovation director.
The support available to us as a result of being a part of the Innovation Centre is fantastic. Their contacts and connections have proved invaluable, and being a part of an ecosystem of forward-thinking, innovative companies and individuals is a great benefit to any business."
Chris Frogner, Arma Karma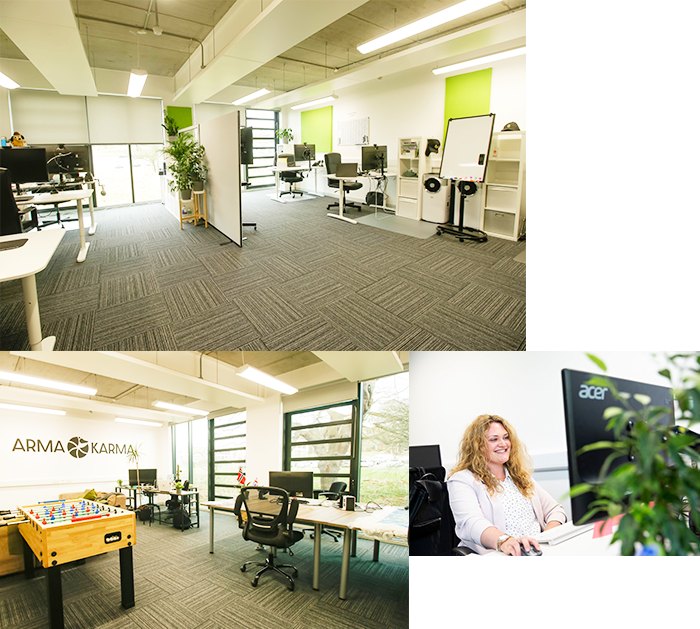 Join a community of like-minded entrepreneurs
The perfect base for your business
Serviced office space options available for 1-30 people
24-hour access, with on-site security
On-site café, business lounge, sports centre, gym and more
Flexible rental and notice periods, with no long-term commitment
Free ultra-fast broadband and kitchen with drink making facilities
Scale up and grow with free, strategic business support from our in-house Innovation Director
Explore Our Flexible Office Spaces in Colchester
Everything you'd expect from a fully-serviced office, available in a range of sizes to suit your business as it flexes and grows. A place where you want your company to be and place where you want your clients to see.
A dedicated customer experience/reception service
Access to free on-site business support
Mail and call-handling services
Free high speed Wi-Fi
Access to kitchen with free tea and coffee making facilities
Access to coworking spaces
Free access to events held at the centre
Discount on meeting room rates
On-site car parking*
*Subject to license and availability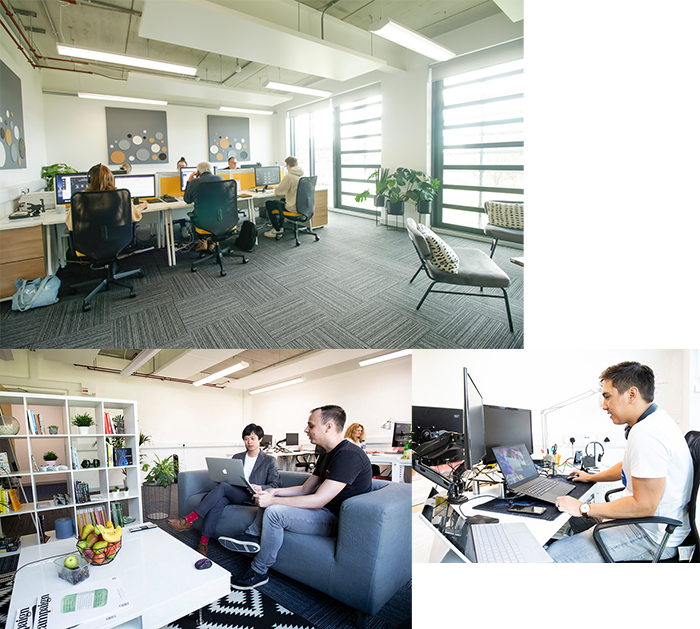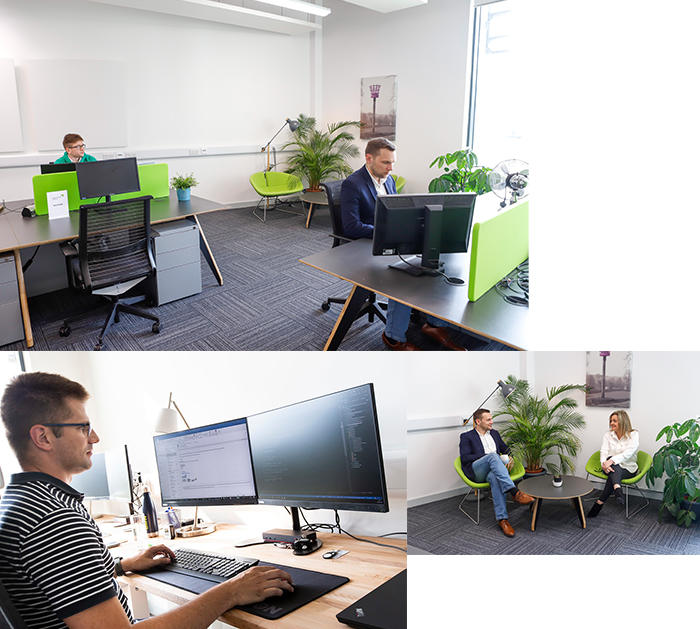 If it's just you, but you want a permanent working space outside your home in the company of similar-thinking individuals, we have dedicated desk space in our purpose-built co-working space.
From £250 per month you will get:
Your own personal station in a shared space
Secure pedestal for securing your business valuables
Free Wi-Fi, use of copier, printer and scanner
Inclusive on-site business support
Access to kitchen with free tea and coffee making facilities
Discount on meeting room rates
Free access to all events held in the centre
If you don't need a permanent desk but want the option of using our facilities.
From £125 per month you will get:
Choice of tables and chairs in our shared coworking space
Free Wi-Fi, use of copier, printer and scanner
Free access to all business support and social events held in the centre
A place to meet clients and network with local business experts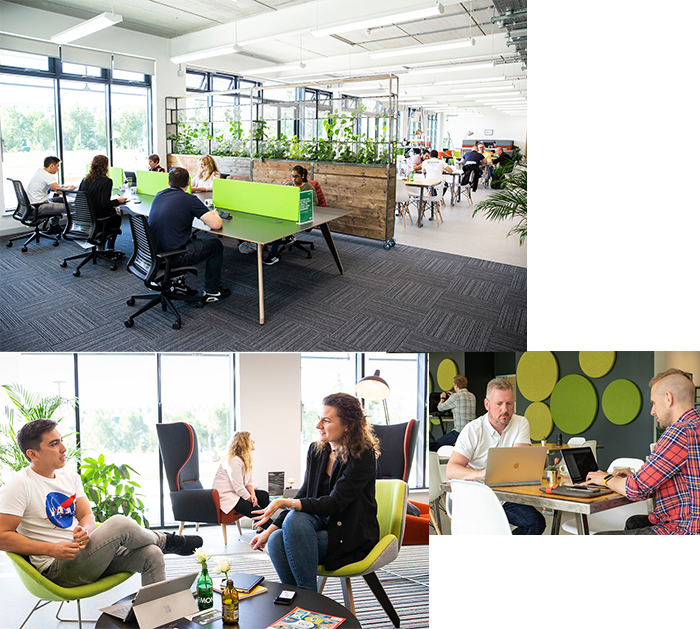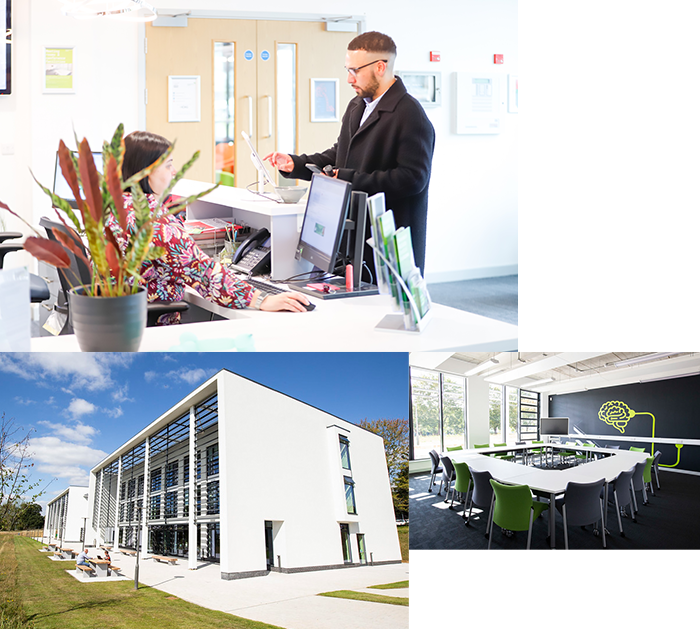 If you want the professional image but don't need a physical space to work.
From £90 per month you will get:
Prestigious company address
Mail forwarding
Call handling
Access to free on-site business support
Discounted meeting room hire
Free Business Support & Expertise
It's a challenge running any business, especially during times of uncertainty or when you're just starting out. That's why we offer free business support packages to all our Colchester office space customers, to help you with everything you need to succeed.
One-to-one business support
Connect with external experts and potential clients
Access to support programmes
Virtual and in-person business masterclasses
Networking opportunities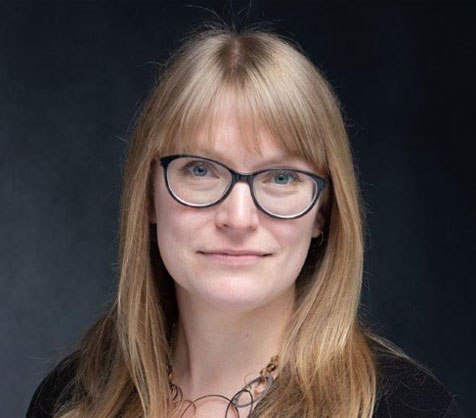 Kathryn White, Innovation Director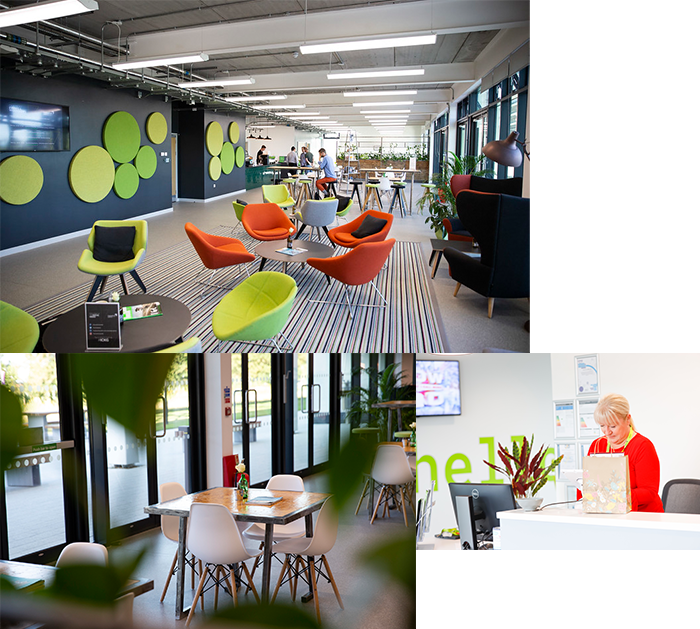 Brand New, Purpose-Built Facilities
Reception, mail and call handling services
On-site parking and bike storage
Meeting and conference rooms
On-site café and business lounge
Flexible coworking spaces
Free expert business support
Kitchen and drink making facilities 
On-campus sports centre & gym
Day nursery close by
Campus Post Office, Restaurants & Bars
"Have found the staff, facilities & professional experience at ICKG of real beneficial support to the development & growth of my business. Great value for money with a very high standard of customer care, plus positive engagement - especially in these current challenging times."
"The Innovation Centre provides a natural home for innovative start ups and is one of the newest and most exciting hubs in the East of England tech ecosystem. With its close relationship to the University of Essex the Innovation Centre sits on the cusp of business and academia and is a model for catalysing the purposeful innovation that the UK economy will need to thrive in the coming years"
Based in the heart of the University of Essex, we are within easy distance of Colchester town centre. Enjoy access to modern offices, access to the on-site café, business lounge, sports centre and gym – all whilst surrounded by views of the local countryside.
Innovation Centre Knowledge Gateway
Boundary Road
Colchester
CO4 3ZQ
10 minutes from Colchester High Street
26 miles from Chelmsford on the A12
46 minutes from London Liverpool Street
30 miles to London Stansted Airport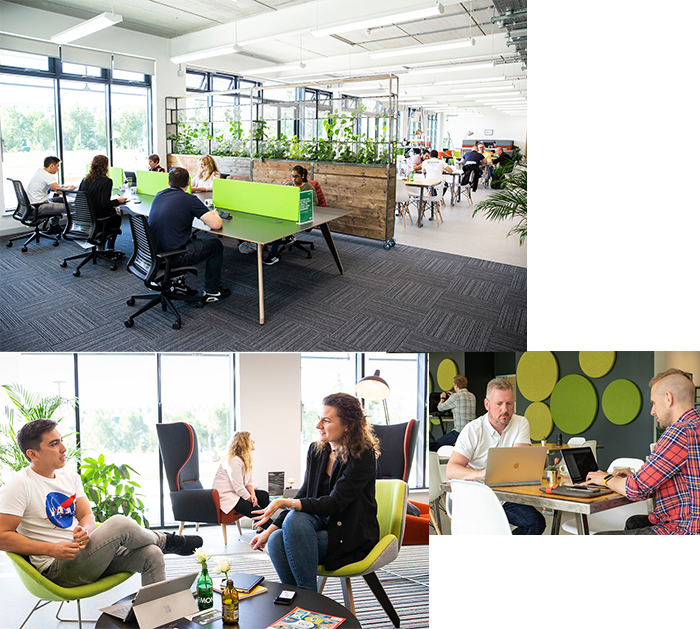 Grow your innovative business at the University of Essex's Knowledge Gateway.
For more information about office space pricing, availability, or to arrange a virtual or in-person tour, please get in touch.