Cyber Security Workshop: Protect your business from cybercriminals
October 31 @ 2:00 pm

-

3:00 pm

Free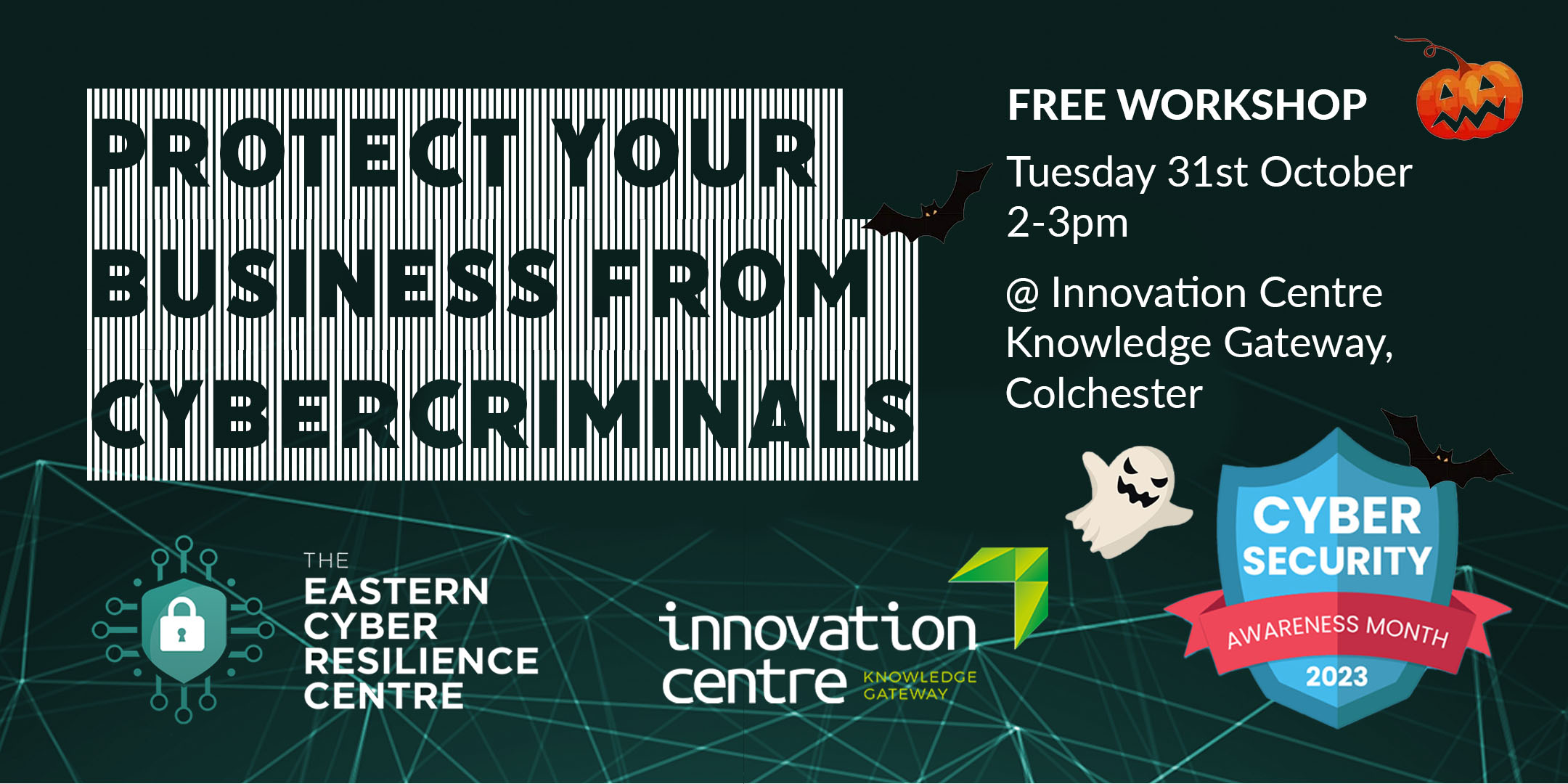 Small doesn't mean safe when we're talking about cybercrime. In 2022, 32% of small businesses fell victim of cybercrime, but we're here to help you avoid the same fate.
Our workshop will look at the current threat of cyber-attacks against businesses in the UK and provide you with practical advice and real case studies, so you can increase your cyber resilience and ensure your business is safer from cyber-attacks.
Do not miss out on this opportunity to learn valuable tips and take action to protect your business.
Benefits of attending the workshop:  
A greater understanding of the current threat of cyber-attacks against businesses in the UK.
Learn the keys things you need to understand to start building your business's resilience.
Find out what free tools and services are available for businesses
About the Eastern Cyber Resilience Centre
The Eastern Cyber Resilience Centre (ECRC) is a policing-led, not for profit, membership organisation that is a part of a national network of centres, established by the Home Office to help small and medium organisations tackle the rising threat of cyber-attacks.
Working alongside partners in the private cyber sector, academia and the police, the centre is uniquely placed in its ability to reach out to businesses, schools and charities and help them to become more secure in the online space.
We operate across Kent, Essex, Norfolk, Suffolk, Hertfordshire, Cambridgeshire, and Bedfordshire
Speaker details
Paul Lopez
Director
Paul was part of the team that established the Eastern Cyber Resilience Centre (ECRC) in 2021. Prior to that he had served as a police officer for 30 years rising to the rank of Detective Superintendent. Paul has worked across number of diverse disciplines including Major Crime, Serious and Organised Crime, Counter Corruption, and prior to joining the ECRC, he headed up the Regional Cyber Crime Unit.
Following his retirement as a cop in 2023, Paul returned to the Managing Director role of the ECRC and remains committed to use his experience to support businesses within the Region to help them tackle the growing threat of cyber-crime and improve their levels of cyber resilience.