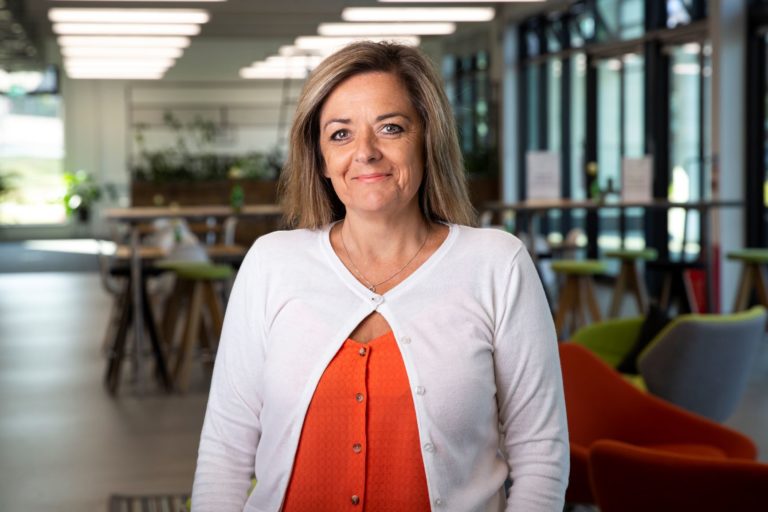 We are delighted to announce our new centre manager Georgina Watts who takes over the Operational and Commercial side of the Innovation Centre. We caught up with her in one of the most challenging periods possible, the small matter of a global pandemic lockdown to see how she is finding the new role.
An interesting time to take over the reins Georgina, what have been your first priorities in 2021?
Running a business in this current environment must be extremely stressful, so my first priority is the wellbeing of our existing customers. The easier I can make their life the better it is for their business, so I touch base with them as often as I can. I have also been making sure we are fully compliant with all the government regulations, we want to make sure everyone who can't work from home is safe. Luckily the Innovation Centre was designed to be spacious so the Offices, Coworking, and Dedicated Desk spaces have been easy to adapt to make sure everyone is safe.
Tell us a bit about your background
My main background has been in retail and I worked my way through the ranks to operations manager of a large high street store in Colchester. I enjoy the sales side too and am already getting to grips with that here to make sure we fill the centre up to capacity. I would say I am definitely a people person and love to hear what is going on in small businesses. 
What are you looking forward to in this new role?
In the short time I have been here we have created a strong bond with all our customers. I'm looking forward to building on these relationships whilst creating new ones and watching those businesses thrive. We are embedded within the community and once we return to a bit of normality, I can't wait to welcome the local people back into the centre for them to enjoy it. I am also looking forward to working even closer with The University of Essex.
What are your aims?
To help steer my customers through this current crisis, and a place where they can flourish. I also want to create a vibrant and exciting business hub that will attract many new Digital, Tech and Innovative companies. We attract a lot of like-minded people and that allows them to collaborate on a variety of projects and it's a win for all of us then. For me it is about showcasing what Colchester and Essex have to offer, this region provides so much opportunity for businesses to grow plus being next to the University really can give start-ups and small businesses that next step up.
What would you say to a growing business that is considering moving to the ICKG?
I would say that there is literally no other place in Essex that can compete with what we can offer, we are more than just office space. We have Neil Griffin our Innovation Director who can help you with all your business support needs and connect you to his vast network and link you to the Oxford Innovation offer. We have various collaborative break out areas, 24-hour access, high-speed internet, great green open spaces on campus to explore. But the uniqueness is creative and innovative like-minded people to chat with and a vibrant café that offers the best food and coffee on campus, all in a relaxed family atmosphere.
If you're interested in finding out more about the Innovation Centre offer, please reach out to Georgina Watts at g.watts@oxin.co.uk 01206 405 500