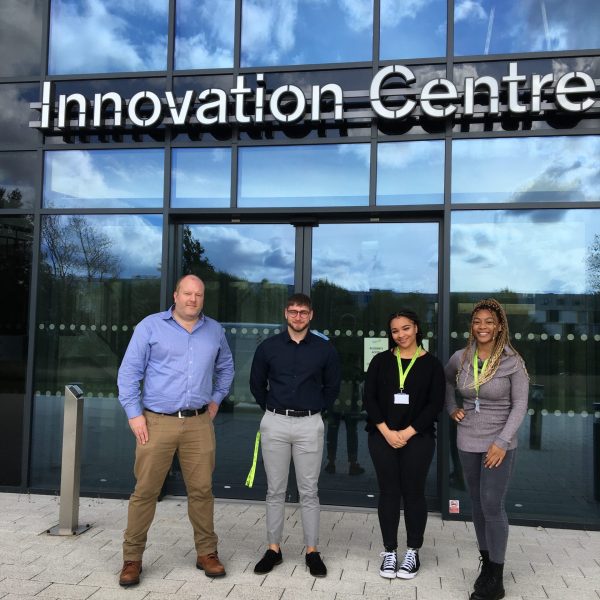 RoleCatcher, an innovative tech start-up based here in Essex at the Innovation Centre, have launched a new platform to empower job seekers. They are on mission to disrupt the recruitment industry and put candidates back in control of their job search.
The RoleCatcher platform enables users to search multiple job boards, organise their contacts, and track applications in one centralised hub. Candidates can also monitor their progress with the platform's in-depth performance metrics.
The concept was born of founder James Fogg's own frustrations with the recruitment process. In 2019, he joined the job market for the first time in nearly twenty years and was shocked to discover how dramatically things had changed.
"Everything had changed and not necessarily for the better. Algorithms had replaced human interaction points and were capable of harvesting thousands of CVs."
He soon realised that, whilst recruiters were reaping the benefits of this tech revolution, things had only grown more complicated for candidates.
"Keeping up with all the moving parts became a full-time job. Live applications, upcoming deadlines, leads from contacts and companies, CV versions, follow-up actions… All of these things needed to be tracked."
Feeling overwhelmed, he began looking for an online management tool to help organise his search. Unable to find a solution that met his needs, he decided to put his experience to use and develop his own.
"I spent most of my professional life in project management and financial services, using tech to simplify and improve business processes. I thought, 'here's an opportunity for me to take those learnings and turn them into something that can really help people'."
The development of the RoleCatcher platform has been supported by Innovate UK. The company are also undertaking an exciting technological collaboration with the University of Essex, building cutting-edge AI modules to be introduced into their software.
Though the platform was not fuelled by the COVID-19 pandemic, it has certainly amplified the need for it. The Bank of England has predicted that the UK unemployment rate will rise to 7.7% in mid-2021, with a small chance of it growing as high as 10%.
The RoleCatcher platform aims to provide job seekers with a sense of control in the face of extreme uncertainty.
"Looking for a new job has always stressful, but never more so than it is now. By eliminating the more repetitive tasks, centralising the whole process, and make everything more efficient, we believe we can help the pressure off and set applicants on a clearer path."
We are proud to have Rolecatcher based here at the Innovation Centre. If you are interested in how you can be part of the centre, please contact us at info@innovationcentre-kg.co.uk or 01206 405 500