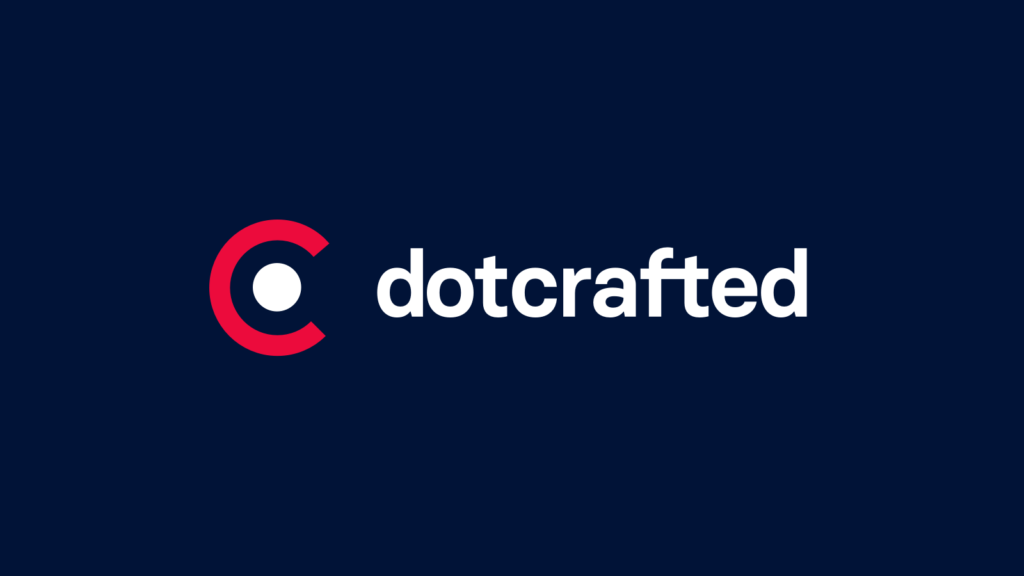 ITMeric were one of the first companies to enter the Innovation Centre, Knowledge Gateway (ICKG) at the end of 2019. We caught up with them as they rebrand to dotcrafted and talk us through their plans for 2021. They work with some big players in a variety of industries and are building on this success to drive forward.
Can you share a little bit about your business and your team?
dotcrafted is a digital agency business, providing a wide range of online solutions for UK clients across multiple industry sectors. We were founded in 2018 as ITMeric but have recently undertaken a rebrand following a period of growth. 
The team consists of software developers, visual designers and project managers who have extensive experience within the digital arena. Our team members have all worked at top UK digital agencies previously and bring a wealth of knowledge and skill to the table.
Our expertise lies in providing our clients with digital solutions that maximise the opportunities that today's technology provides us with. These solutions range from enterprise-level e-commerce website applications to product and service-based online learning platforms.
Just to give people a bit more of an idea of our services these include: 
Umbraco Development
Episerver Development
User experience and Design
Website support and maintenance 
Why did you decide to join the Innovation Centre?
We had been looking for suitable office space in the Colchester area for quite some time. Having had a viewing at the ICKG, we were very impressed with the professional environment as well as the collaborative vibe in the building.
How have things changed for your business changed since you moved in here in 2019?
We have been fortunate to experience rapid growth since we moved here. We have taken on new client accounts and the scope of work with our current clients has increased significantly. The Covid-19 pandemic has resulted in businesses looking for more online solutions, with a big digital shift due to lockdowns.
As a result of this growth, we have decided to rebrand from ITMeric to dotcrafted. Where previously our focus was on the technical software development side of things, now we are providing a broader service offering that encompasses expertise across the entire online customer experience.
Our plan is to continue to capitalise on this growth and develop dotcrafted into a leading Colchester-based digital agency.
Do you have any new projects lined up?
We will shortly be commencing a large web application development for Renault UK, one of our longest-standing clients. The project will encompass a full end-to-end digital solution, including:
upfront phases of insight gathering
competitor benchmarking
digital strategy
user experience design
visual design
technical development
In addition to this exciting project, we are also due to roll out a digital platform we delivered for Renault UK to their Ireland market. This is a platform that offers customers the ability to reserve their vehicles online.
Could you tell us about the types of customers/companies you work with?
We partner with several brands based here in the UK. Our work covers multiple verticals including automotive, retail, travel, education and sport & leisure. Our client base ranges from the boutique (Z Hotels) to the enterprise (Renault UK).
We hold all our relationships very dearly and form strong partnerships with our client stakeholders. In our experience, it is much easier to produce great work for clients if they see you as an extension of their own team, rather than as a 'supplier'. Our most successful projects are delivered when there is a high level of mutual trust.
How would you rate the business support services at the Innovation Centre?
Business support offered by the team here is invaluable. Knowledge and expertise offered by Neil helped us to accelerate our business growth. 
What would you say to a growing business that is considering moving to the Innovation Centre?
ICKG is a perfect place for any business.  Apart from great office space at the heart of university campus, it offers access to exceptional business support services. The centre is more than just office space, with a real ecosystem of companies moving in the same direction. 
We are proud to have dotcrafted based here at the Innovation Centre. If you are interested in how you can be part of the centre, please contact us at info@innovationcentre-kg.co.uk or 01206 405 500