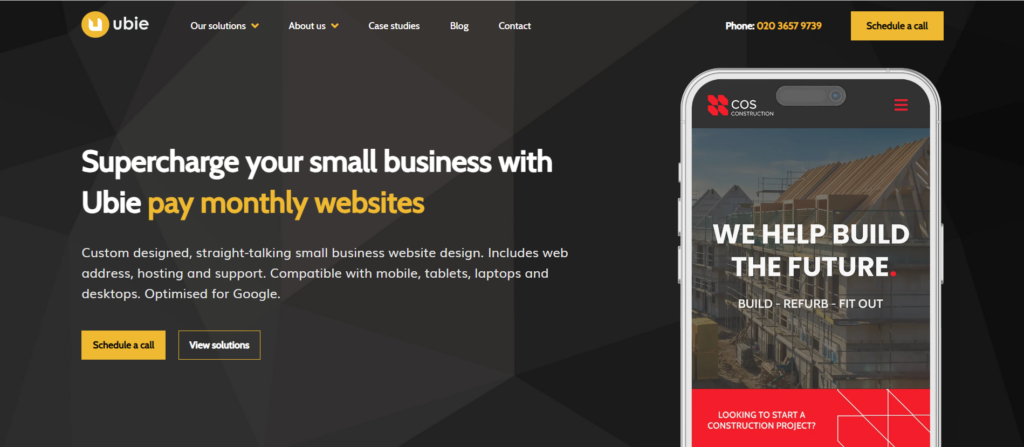 Here at ICKG, we love to celebrate all the big and small wins of our member businesses. This month, we've been talking to Ben Anderson from web development company, Ubie, about launching a shiny new website of their own to promote new packages and pricing. Ben has been with us since 2021 and we've loved watching his business grow!
Welcome Ben! Can you start by telling us a bit about Ubie?
Ubie provides Pay Monthly Websites and Digital Marketing solutions for small businesses. I have been developing websites on a freelance basis since June 2016, and Ubie became full-time in December 2019 (just before the pandemic, great timing!).
The Pay Monthly Website service (by far our most popular service) came about purely by chance after testing the waters when providing freelance projects. After receiving excellent customer feedback, I decided to change the whole business model to pay monthly in late 2019.
It's always interesting to hear how someone's entrepreneurial journey started. How did you come to found Ubie and what are your goals for the company?
I come from a family of small businesses; I started working in my family's mobile DJ business at a young age. I then ran the website and marketing for the business as a teenager.
After education, I worked at an independent extreme sportswear store in Ipswich for two years. Shortly after joining as an apprentice, I led the company's digital transformation from brick-and-mortar first to an online-first business. I redeveloped the company's website and launched a Google Shopping marketing campaign for the business.
I have always enjoyed working with small businesses and helping them grow through website design/development and online marketing.
I aim to continue to grow Ubie's portfolio of websites and help existing clients grow their businesses.
What kinds of businesses do you work with and what problems are you helping them solve?
I work with a whole range of businesses. However, we have several clients in recruitment, construction and property/letting websites.
I aim to solve the problem many small businesses have choosing between cheap but often ineffective site builders such as Wix and high-end digital agencies, which small businesses often can't afford. The aim is to position the company in the middle ground. Ubie provides high-quality, efficient web design and online marketing accessible to small businesses.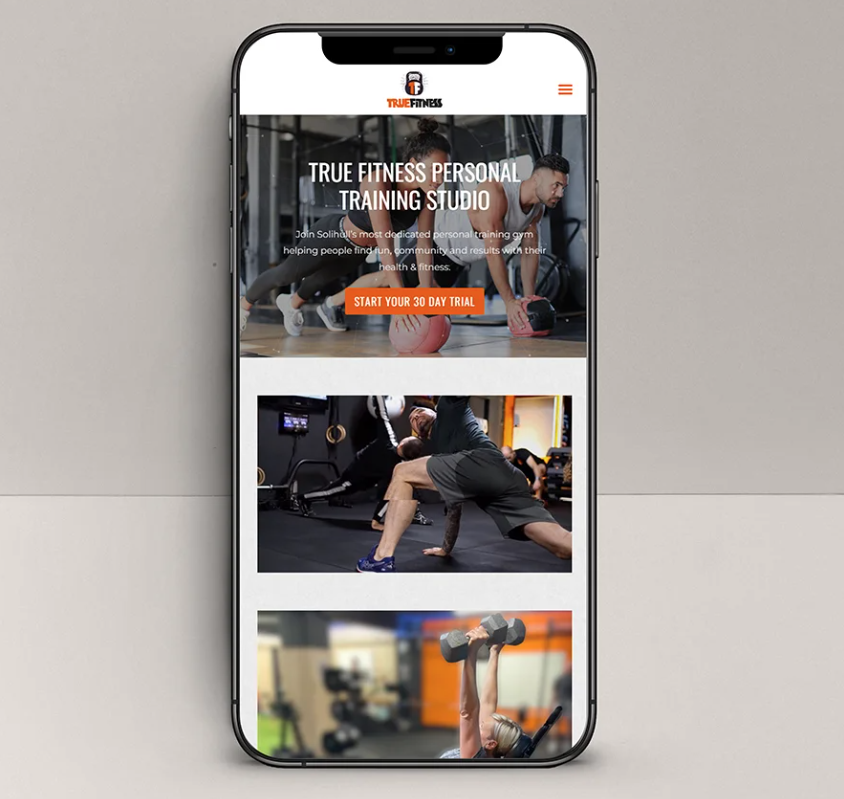 You've recently launched a new website, what's changed and why?
The old website performed well for a few years but it was outdated and over-complicated. Listening to customer feedback, the payment structure was simplified to three plans. Now Ubie's processes can be super-efficient.
We are also slowly rolling out our package builder, which clients have used since last year to sign up for a Ubie website plan. This saves our clients time by gathering the information needed to develop a website in one fell swoop. The package builder is mainly automated, so we can spend less time on administrative tasks and more time creating awesome websites for our clients.
How long have you been based in ICKG and how has being here helped your business?
I have been based at the ICKG since April 2021. I was mainly fed up with working from home! 
Collaborating with others and sharing ideas is highly motivating. I have also worked with multiple businesses inside
the ICKG. Recently, three businesses (including mine) have been working on a project, bringing together our different skills and expertise, which has been enjoyable.
What's next on the horizon for Ubie?
For 2024, marketing our new price plans will be the main task. Phase 2 of the new website and package builder will be completed by mid-2024.
Any advice for any other aspiring entrepreneurs?
Go for it; many people will talk about starting a business but never take the plunge. I have always learnt more through failure than success.
Don't try to be everything to everyone; find your niche and keep it as simple as possible. I believe the more unnecessary complication and products/services a business has, the less focused you can be.
Visit the updated Ubie website to find out more
—
Find out more about our office space solutions, or contact us at info@innovationcentre-kg.co.uk  or 01206 405 50.