Our in house business support is head and shoulders above all others in the region and beyond
We do business support but not as you know it!
Author: Neil Griffin, Innovation Director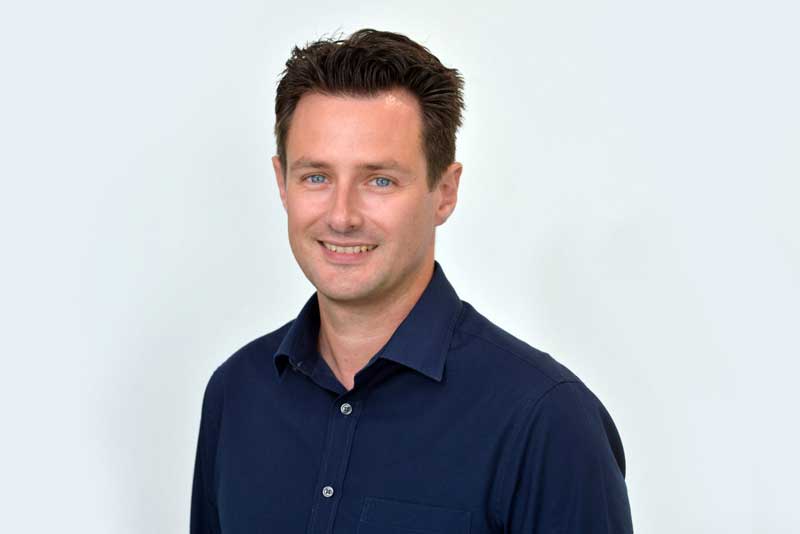 Here at the Innovation centre part of the service we offer is access to business support through me the Innovation Director. This is for all the businesses within The Innovation Centre Knowledge Gateway (ICKG) and I deliver it in a number of ways. This in turn really sets us apart from other operators within the Eastern region, and here is why….
What is business support?
This can mean many things to different people but in its basic definition and form 'it is a group of essential business elements used to help businesses gain insight, inform decisions and make it sustainable'. Sounds good right? But I know we can do better.
But what are the ICKG business support USPs?
Don't get me wrong they are all of the above but here founders have access to so much more. I have looked at what we offer from access to funding reports such as Beauhurst, growth tools such as GROWTHmapper, AWS credits through our affiliate Amazon partnership, Masterclass sessions on a variety of subjects and time spent with myself on a 1-1 basis and the benefits to your start-up are significant.
Having dug into what that 'figure' is in terms of actual £s, it equates to as much as £20,000 in added value if you can take advantage of everything, we at Oxford Innovation offer.
The breakdown includes:
• 2x Beauhurst reports per year (see what suitable funding is out there)
• 1x GROWTHmapper session to map your business (strengths, weaknesses & opportunities)
• 2 years' worth of Amazon credits plus business support from them
• Numerous Centre Masterclasses per annum
• 2x University interns (subsidy covered for being in the ICKG)
• 1x 2-hour Coaching/mentoring with Innovation Director p/m (this can be more, dependant of needs)
• R&D tax credit guidance via our own online portal
In addition, there is also added value from the Uni campus with:
• University Nursery discount 10%
• University Gym discount 10%
There are also massive intangible benefits that are difficult to 'map' but definitely add to our business offering and these are:
• Navigation through to the world class University of Essex
• Links to the local Essex ecosystems and our network partners Invest Essex, BEST, EEN
• Links into Tech networks (Tech East, Technation) and Oxford Innovation
So, you are just giving business advice?
No, I am very clear I don't give advice, it is your business and you need to run it how you see fit. What I do is provide you with more of a sounding board or what we as a business prefer to call it 'your critical friend'. People usually know the right answer they just need to get to it by asking the right questions. This helps to solve and get over any business obstacles plus provides reflection that can then be actioned. A big part of what I do is signposting to relevant events and connections in the local area which is key to business growth, I see myself as a connector and enabler within the local ecosystem. This reaps rewards by getting access to the University of Essex through Interns, Academics and even more specialist projects with MBA consultancy students.
Taking it to the next level.
I believe we at the ICKG can help scale a business quicker than anyone else by enabling that business to make things happen. By helping to enhance the skills that are already there whilst providing continued learning and above all… Inspiration and Impact!
"The support available to us as a result of being a part of the Innovation Centre is fantastic. Their contacts and connections have proved invaluable, and being a part of an ecosystem of forward-thinking, innovative companies is a great benefit to any business. There are weekly events covering a range of topics, including but not limited to marketing, leadership masterclasses, tech, and funding. ICKG is located in the University of Essex's Enterprise Zone, and the close partnership makes it very easy to take advantage of the university's internship programme. So far, we have hired two 2019 grads, and are considering bringing on a part-time intern and working with MBA students on an upcoming project. All of these positions are heavily subsidised by the university, which has really worked to our advantage and is helping us turbocharge our growth" Chris Frogner CFO, Arma Karma.
What is next?
Our latest Leadership series is just for founders and people wanting to enhance their Leadership skills, it provides a safe environment to talk through challenges and as a peer group help solve those issues. I have more of these types of sessions planned for 2020 and beyond so keep an eye on the website and social media channels for updates.
We are also linking up with the Uni to push out there four Enterprise zone objectives including Angels@Essex which dovetails nicely with our own Angel investment network OION.
Lastly…
If you base yourselves here the advantage you have is the ability to be more productive, make connections you otherwise wouldn't, get access to tools not readily available but above all allow you to actually Get Stuff Done!
You can speak directly to me at n.griffin@oxin.co.uk about how we can help grow your business quickly and sustainably with Essex.
If you can see yourself at Innovation Centre, Knowledge Gateway? Arrange a tour with Dan Smart and the team by calling 01206 405500 or visit innovationcentre-kg.co.uk to find out more.