This month the eagerly awaited AMY Robotics club kicked off as part of the continued collaboration with The Computer Science and Electronic Engineering department of the University of Essex and The Innovation Centre Knowledge Gateway (ICKG).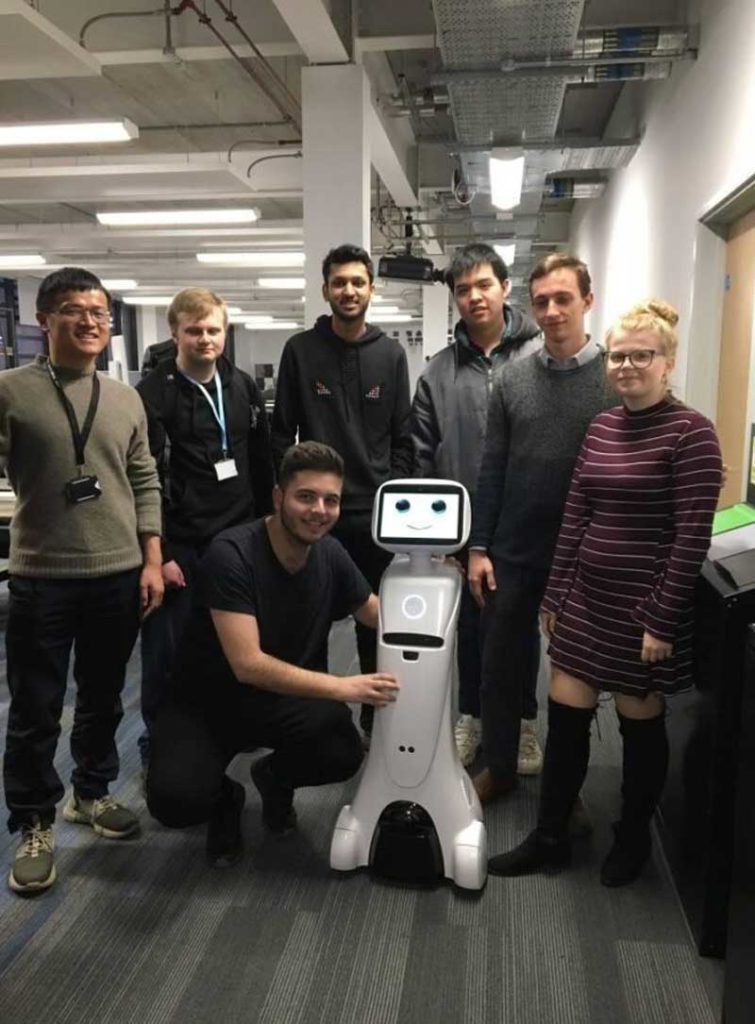 AMY is our in-house service robot created by Chinese company AMY Robotics co-founded by Essex graduate Dr Ruijiao Li who is the company's chief roboticist. In 2017 Dr Li founded the company AMY Robotics after graduating from Essex with a master's in computer science in Robotics.
AMY Robotics, which specialises in service robot customisation, was listed as one of "China's Top 10 Most Potential Companies for Commercial Robots". It has gone on to become a world-leading and award-winning company with a network of international branches in the USA.
The Project/club 
So far ten students from the CSEE have engaged with the club and even added The Innovation Centres very own Assistant Centre manager Georgina Watts on to their WhatsApp group to help with direct feedback and ideas.
The Overall Aim of the club is to reprogram and update AMY in line with its core parameters and functions. There is also an aspirational element as part of the club to improve and enhance the functionality of the robot to showcase the AMY robot. This will be daily at reception, during events so that it can interact with people it comes into contact with.
The Key Project deliverables include a continued case study to map progress but the main goal is to deliver unique functionality to the ICKG AMY.
In essence we want the group of students to get really creative and have some fun to see what we can get AMY to do within The Innovation Centre.
Head of CSEE Anthony Vickers remarks "This is a great opportunity for current students to work on a real fully functioning robot, develop their software skills and allow them to test their skill set in a commercial environment"
Neil Griffin Innovation Director said "it is great to link up with Anthony and his team on the project and continue our strong partnership with the University. It will allow students to develop real skills and give us something really tangible to be able to use in the centre, hopefully we can give Google and Amazon a run for their money"
The AMY project club is every Wednesday afternoon in The Innovation Centre Knowledge Gateway on the University of Essex Enterprise Zone Colchester.