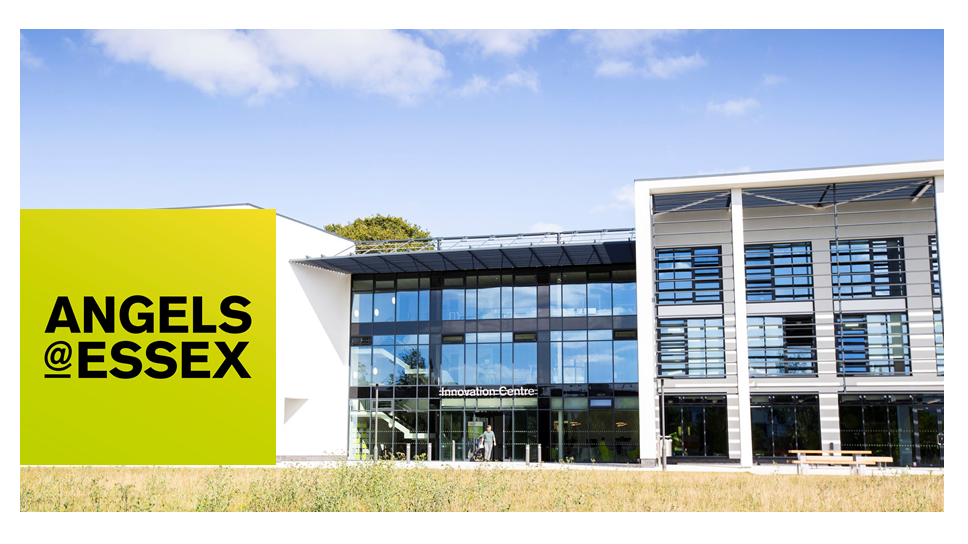 Angels@Essex is an equity investment platform and part of the University of Essex Enterprise zone in Colchester. They are based here in The Innovation Centre Knowledge Gateway in Studio X.
The Angels@Essex platform allows entrepreneurs to display their pitch decks to a select number of invited investors. The platform is fully FCA-compliant platform and totally free. They take no incentives, no commissions, and no fees. It's secure and easy to use – once you have gone through the simple sign-up process, you can get started right away.
Angels@Essex has had a successful 12 months under the stewardship of John Stenhouse and supported by his experienced Entrepreneurs in residents Nitin Patel and William Millar plus Business Coordinator Josh Clarke.
During this time 11 deals have been funded with £4.9m raised, a further 7 pipeline deals worth £2.8m and 11 new products to market.
The teams' goal is to help small businesses to access working capital to grow and scale their businesses. They are more than just finance though, providing hands-on business support and knowledge exchange through their vast networks.
During 2020-21 Angels@Essex have run numerous investment readiness events, giving feedback on pitch decks and getting investor feedback to make every business they come into contact with has the best chance of success.
The annual report for 2020-21 is now out where you can read more about this successful venture, you can download it here.
You can find some of the amazing opportunities featured on the Angels@Essex platform on their website.
If you're interested in finding out more about the Innovation Centre offer, please reach out to Georgina Watts at g.watts@oxin.co.uk 01206 405 500