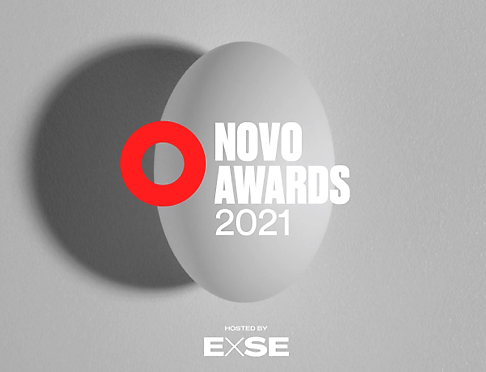 Author: Neil Griffin, Innovation Director
I was recently asked to help judge the Essex NOVO awards for Innovation. See how I got on and also what my view of innovation is and where he could be going.
I am lucky enough to be able to have a portfolio approach to my career, I am an Innovation Director with Oxford Innovation based here in Essex. I also have my own coaching and consultancy business and am a certified Peak Performance Mind Coach with Mindspan, plus I sit on a number of advisory boards locally.
This allows me to see a broad array of Personal and Business Development and Innovation across the region. I was delighted to be asked by BEST to be a judge for the first NOVO awards.
If you asked people to define innovation you will always get a different answer. For me it isn't just about the Elon Musk's of the world with ground-breaking ideas, yes that gets the news and is deemed as more of the 'sexy' side to innovation. For me, it is also about the smaller tweaks and improvements that allow a business to grow by pivoting or doing something different that takes them to the next level.
There are so many good businesses in the Southeast and that has been enforced even more so by the businesses I have just judged for the NOVO awards. The increasing amount of diversity is helping to bring more ideas and innovation to the region as a whole and that is a good thing.
We all need to be shouting about it more, London and Cambridge always get the plaudits and investment (rightly so people may say) but with Innovation hubs popping up all over the place the Southeast can firmly put itself on the map going forward.
There seems to be a shift to a more collaborative approach to innovation where people and businesses share ideas, swap stories and trade skills. That really helps with creativity but also a bit of best practice sharing. From what I have seen over the years with Entrepreneurs and Intrapreneurs Innovation can sometimes be messy. It can take a bit of rigour to make sure innovations are implemented right and 'stick' to become successful.
With news of a new Government initiative for innovation kicking off using a 4 pillar approach the Southeast is in a very good position to capitalise on it. With big hitters such as Innovate UK and the British Business Bank on board, it feels like a really exciting time to be in this sector.
My advice for Innovators, Businesses and anyone interested in personal growth is grab the opportunities that are and will present themselves over the coming weeks and months. It was no coincidence that innovative, creative and world-beating businesses flourished in 2008 off the back of a global recession.
History tells us this sort of thing repeats itself so I think there will be a similar spike in new businesses springing up post-pandemic, with centres like ours here in Colchester and the BEST Growth hub helping to guide, facilitate and give advice that benefits the local economy.
As always I am happy to connect if you feel I and we here at the Innovation Centre Knowledge Gateway can add value ngriffin@oxin.co.uk  or 01206 405 500