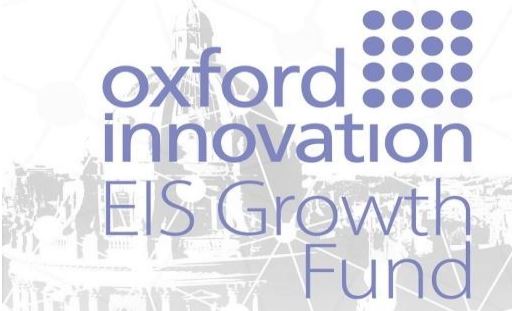 This year our sister company Oxford Investment Opportunity Network Limited (OION Ltd) launched a new EIS Growth Fund from January to March.
By way of background – and perhaps stating the obvious, raising finance, particularly equity finance, is often both necessary as well as a critical stage in high growth and innovative company's journey.
Such companies may need finance for refining or testing their technology, for building operational capacity, for gaining traction in their customer markets or for working capital as they start to grow. In all these cases it is possible that equity finance will be the most suitable source of capital.
Raising finance is also often a moment when the company might, in addition to finance, also gain valuable support from an investor joining as a Board member, advisor or mentor. So the fact that Oxford Innovation not only has expertise in advising companies on raising this finance, through all of our programmes, particularly FRP in Cornwall and Innovate UK's Edge programme, but also has the capacity to help those companies obtain this finance, is really significant and a key benefit of the 'family' of Oxford Innovation businesses.
The Oxford Innovation EIS Growth Fund 1 closed for investment in March 2021 and OION will be investing in a portfolio of promising technology companies over the course of the 2021/22 financial year.
The two made so far, both for £200k, are in the following businesses:
FungiAlert is a business that has innovative technology for gathering active microbes from soil samples in order to identify those microbes that contribute most to the production of healthy crop yields and to reduce the use of pesticides or fertilisers. The business has the ability both to undertake microbe development work for large agribusinesses and to develop its own 'library' of microbes that have value which it might license to the agri market. This is a business that addresses lots of aspects of the 'sustainability' agenda, is led by two female entrepreneurs and, as part of this funding round, now has an OION angel on its Board to provide advice and guidance.
Cognitant is a business that provides disease awareness programmes in order that patients can make good decisions about their own care, sustain good care practices, obtain better and more empowered outcomes for themselves and free up clinician time ('50% of medication is currently not taken as prescribed'; 'only half of what is discussed in medical appointments is remembered by the patients afterwards'; '43% of people find current health information difficult to understand'). The business is led by an experienced team with strong medical credentials, is already operating within the NHS on its first care programmes and is now seeking to expand the range of programmes provided to other chronic conditions.
These are exciting businesses, with good growth stories, seeking capital to grow…….and OION is delighted that the Fund is giving them the chance to do that.
The fund raised is £2m and we expect to make 8-12 investments of, broadly, about £150k-£250k each. The portfolio will be pretty diversified, so all sectors would be considered. OION are seeking further great companies in which to invest, ideally companies with the following ideal characteristics:
Innovation and technology rich.
Seeking equity financing of £200k to £3m on a valuation of £2m to £10m.
Some degree of traction with their marketplace, such as sales to commercial customers or commercial research and development agreements.
More information on the launch of Fund 2 will be available in due course. If you're an investor and would like to express interest in receiving further detail on this, please get in contact and you will be informed when the Fund is launched. We will then be in touch as and when further information becomes available.
Companies interested in receiving investment from the OI EIS Growth Fund should follow the standard OION Ltd application process – further details on this can be found here. 
Alternatively as part of our service here at Innovation Centre we can make an introduction to OION and would be happy to do so info@innovationcentre-kg.co.uk  or 01206 405 500