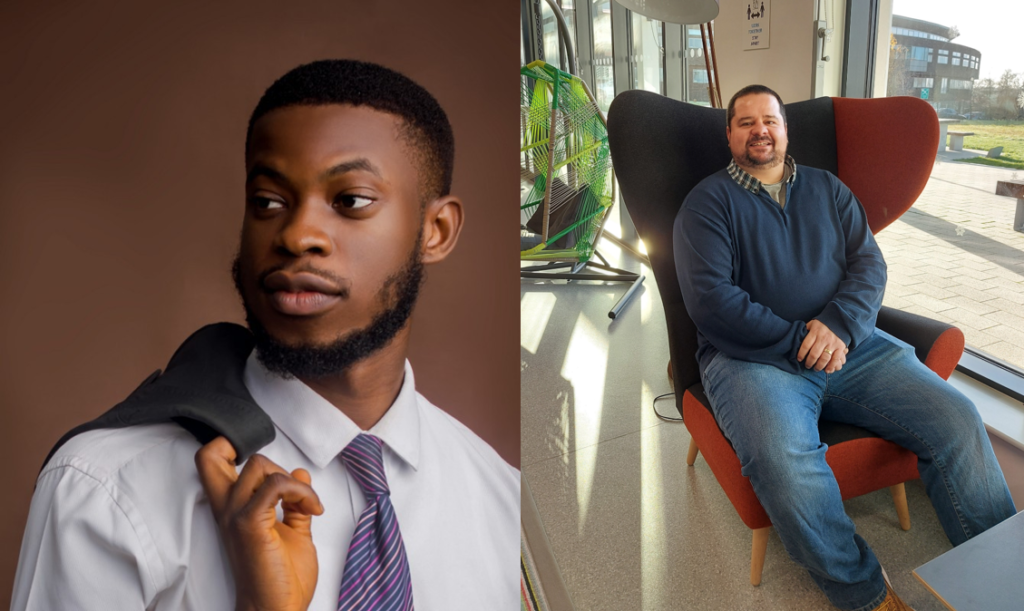 As a University of Essex Graduate Cloudfinity founder Lee Goodlad was keen to maximise the talent locally to get a mutually beneficial partnership going that would allow him to take on a young person to help with his Digital marketing. He looked no further than the University of Essex intern programme. 
Here at the Innovation Centre Knowledge Gateway we often guide Start-ups towards this route as the benefits are numerous. We caught up with him to find out how it went.
Your intern has just finished with you Lee, how did you find the onboarding process? 
It was really quite easy; I had an initial chat with Neil the Innovation Director here who then put me in contact with the Employability team on campus.
Christine and the campus team were friendly and helpful and sent me all the documents and then we had a 30 minute meeting to go through the process and ask any questions. There were no surprises during the process, and it was treated as a proper job application. We just made sure that the role/project would be right for me as the business and the intern from an experience point of view.
I did a job spot which they circulated on their portal, and I had 15 people apply which I whittled down to 5 and then interviewed 3.
As part of the process, I was asked to give feedback to the students I didn't take on. I was happy to do that as they all did well.
What was the standard of calibre of the students? 
The standard was very high, all 3 I interviewed could have done the role, it was definitely a higher standard than I was expecting. It does show the talent that is available at the University of Essex. I think sometimes if you think of an intern, it can draw connections with lower level 'work experience' and this is certainly not that.
Who was the lucky candidate? 
The person I took on was Emeke Onwugbonu who was studying for his Master's in marketing. As he had exams, we fitted the work around his studies, and he did around 10 hours per week for 10 weeks. What was great was as he was a bit older and had the experience he fitted in perfectly as he already had a proven track record. He also carried himself very well.
What type of work did he do for you? 
He delivered a whole website for me which was fantastic. Using Wix and being able to code helped and he built the template himself. We set milestones each week to work through progress and I'm very happy with the results. The biggest credit I can give him is that it has moved my business forward quicker and in a significant way. 
Emeke also set up my new logo and branding plus all the colours and also sorted out my social media pages to give me more presence and consistency online. I didn't have a Google My Business page and he helped me with that too.
His previous experience did help this become a very smooth process and he was professional at all times; his work ethic was very good.
How was this internship funded? 
Luckily, I was able to access the University Santander programme, they provide a set number of fully funded interns and I managed to get in just in time. I had to put the salary through as PAYE and then claim it back from the Uni in the form of a grant. It was very smooth though.
What has happened since? 
Since finishing with me Emeke has landed a Santander apprenticeship locally and hopefully, it gives him a good base to progress to the next level.
We still stay in contact; you never know when he may want some freelancer work 😉
What would you say to others thinking about hiring this type of resource?
I think the biggest advocacy I can give the programme is that I would use it again. It helped me to focus on a specific project that I needed doing and also gave me a tough 'finish date' which worked well. So I would recommend this to any small business looking for support and resource. It helps both the student with real experience and the employer with their leadership skills plus giving their experience to a younger person.
At the Innovation Centre Knowledge Gateway we are more than just office space, we can help you work out what your next hire is and help facilitate introductions to the right organisations. If you are interested in how you can be part of the centre, please contact us at info@innovationcentre-kg.co.uk  or 01206 405 500 for Coworking, Hotdesking and Office space to rent.