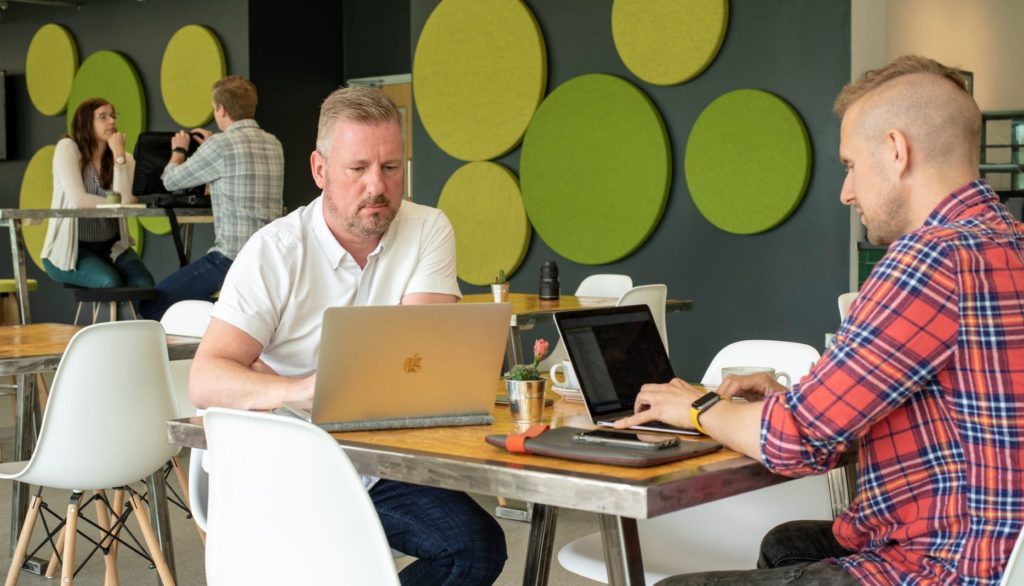 Author: Neil Griffin, Innovation Director
The concept of Collisions is an interesting one, especially given what has been going on in the world recently. But as we get back to normal and more physical social interaction it is useful to explore the benefits of this type of collaboration in workplaces and life in general.
I articulate a 'Collision' as those ad-hoc conversations that just happen when you bump into someone else and have more than an interesting conversation. This then leads to an idea, project, or something significant like a breakthrough in business. (credit to Neil 'Collisions' Gibb for letting borrow this word 😉).
You may know them as Brief encounters, Water cooler moments, Sliding doors, or even a Chance meeting. The one thing they all have in common is they aren't planned, and also challenging to measure in a tangible or traditional sense.
The digital world has stripped so many of the opportunities for random collisions to occur. Many leadership teams are older, and their lifestyle and concerns have changed (Gibb). It is easy to forget the value of collisions and the positive impact they can have.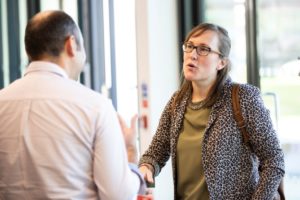 In essence, we haven't seen anything out there that can truly replace the traditional workplace especially within innovation spaces such as ours that can replicate these Collision encounters. But we would say that right? So we'll prove it!
I'm sure you have all been to networking events recently where it feels forced and above all you can't get away from the people you have no interest in speaking to…no offence.
There may be some limited business success, polite conversations and even some contact afterwards but it is far from natural and you are less likely to build trust or a relationship like this, remember people still 'buy' from people.
If you are in a collaborative environment, you are more likely to be more like-minded with the individuals and businesses around you which means you do favours above and beyond. You are also more like to do 'mates rates' which means those 'wooden dollars' circulate around the ecosystem meaning you save money and also time! You get the benefit of others' experience and they can help with hacks and shortcuts – this is invaluable as you grow a business.
For Innovation, Creativity, and Curiosity these chance meetings are key, you can't force ideas and breakthroughs, and when you are at your most relaxed and even not thinking these opportunities present themselves more.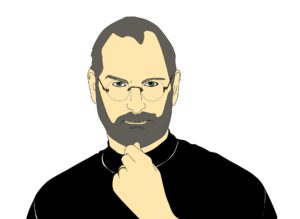 This idea wasn't lost on the greats either, Steve Jobs was a big believer in bumping into random people. He called them 'lucky encounters' and when at Pixar designed the HQ to ensure people bumped into each other in the atrium. He argued "Creativity comes in spontaneous meetings, from random discussions. You run into someone, you ask what they are doing, you say 'Wow' and soon you'll be cooking up all sorts of ideas" Orme
Traditional workspaces tend to be far too competitive and that culture can fill us with angst and stress or far too process-driven, risk-averse or prone to Groupthink (Gibb). But if you change the Mindset to one of a Collaboratively competitive culture companies can work together to succeed not compete with each other.
These are just a few of the 'Collisions' I have seen recently here in the Centre (names changed to protect anonymity):
In the café takeaway queue, someone says "my website is rubbish I could really do with some help". A web designer behind hears and happily gives them some tips, and at a reduced rate plus connects them to a reliable SEO provider too.
At reception, looking for a marketing person, recruitment company happens to walk past, you two need to speak – and voila the rest is history.
On the way to the toilet, a graphic designer overhears a phone conversation where the company needs a logo designed – What better person to design their new logo 😉.  
Someone resigns from a company upstairs, MD pops down and we direct him to the University intern team, Kickstart scheme, and multiple recruiters – that took 20min max.
Funding fell through with an investor, I happened to be in the café and did 3 introductions to Angel groups that afternoon and also ran a Beauhurst report showing all the grants and equity options in the UK – #micdrop
We announced App developers moving into the building, next day a company that needs an app developing bumps into them on their way into work – Needless to say an app was developed.
Someone comes in during lockdown and their headspace isn't quite right, we shoot into a meeting room (socially distanced of course) and do a quick Mindspan session – they now have Clarity and Focus.
I could go on, but I don't feel I need to, and I could probably work out all the tangible benefits, but I won't because I just know it works and has an impact.
What I will say it this, how can you plan more for these Collision encounters?
Here are three suggestions:
Be present – Don't bury your head in your smartphone, instead look up and make eye contact (but not in a weird way 😉)
Change your routine – when you walk to work or around work, take a different route. Visit the coffee shop or cafe and try new ones, talk to someone new.
Visualise it will work – Research shows that if you visualise your best possible self for one minute, and write it down, it generates a significant increase in positive thoughts and feelings. So if you are optimistic about the chance of random collisions you are more likely to have them and turn them into positive experiences
My lasting advice is this…Yes, your Self Leadership does need to be on point but if you think about Collaborating you will Succeed more. I truly believe you can build more together than you can alone.
To see who you can collaborate with here at the ICKG visit our companies page and contact us at Reception.ICKG@oxin.co.uk for Coworking, Hotdesking and Office space to rent.
For further details on facilities and business support services, click on The Innovation Centre website. Or email me at n.griffin@oxin.co.uk 07763567402 We are here to help to take your business to the next level.