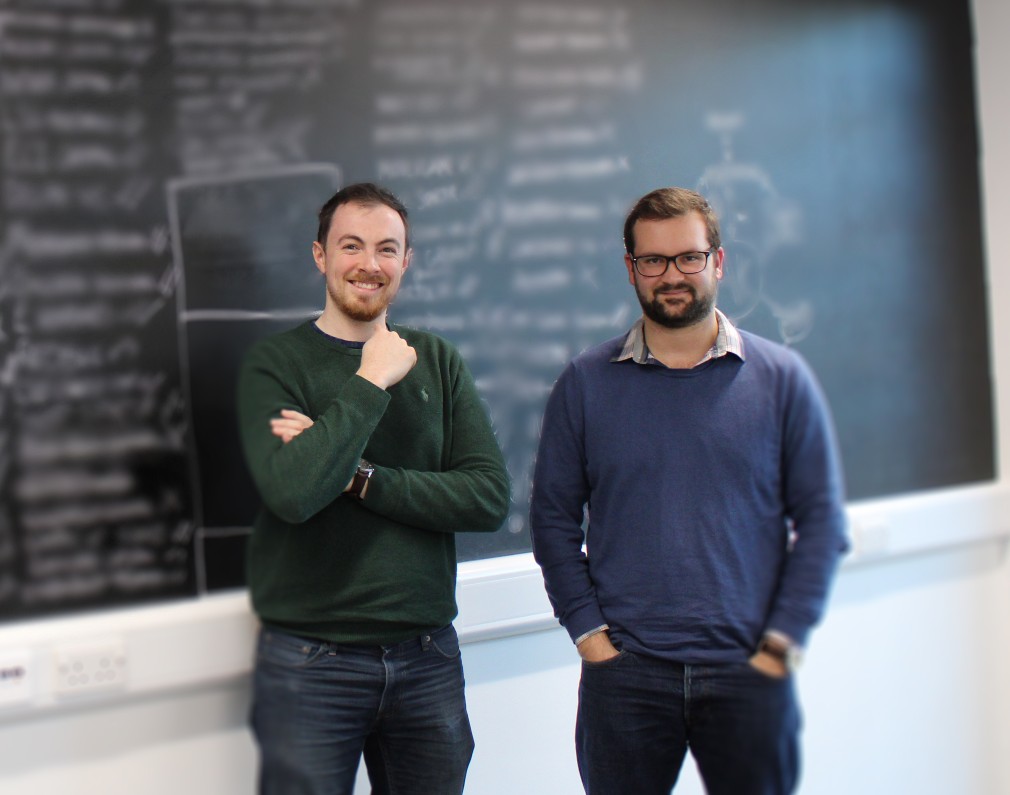 It's an exciting time for Arma Karma, who are based at the Innovation Centre Knowledge Gateway. The ethical insurtech set up by Essex University alumni Ben Smyth and Chris Frogner has passed the planning stages with support from the vibrant ICKG community along the way, and the business is now ready to set about its mission of transforming insurance for good.  
What's bad about insurance at the moment? 
It's not that it's bad, it's just that we think it could be better, which is why Arma Karma was created. We saw a gap in the way contents insurance worked, or didn't work, for renters, and an opportunity to make a positive impact in several ways through something that a lot of people need but don't want the hassle of arranging – insurance. 
How does Arma Karma make covering items easier? 
We offer renters a flexible product that blends contents insurance, personal possessions cover, and elements of travel insurance; providing cover in and outside the home, as well as abroad, which is what people are certainly going to be after as we look for a much-needed change of scenery in the latter part of 2021! 
Because Arma Karma is subscription-based, rather than an annual policy, our subscribers can cancel at any time they like without having to pay fees, which was an important feature as it means people can have greater control over their monthly outgoings.
What makes Arma Karma an ethical choice?
Every month we give 25% of what we make on each subscription to a charity of the subscribers choosing from a panel of charity partners, starting with Young Minds, Railway Children, Rainforest Trust UK and Shelterbox. 
By having a good mix of different causes, we hope that subscribers will always have the option to support a cause close to their hearts, and that we'll hit our target of raising £1 million for our charity partners in the next three years. 
We're working towards a B-Corp certification (currently pending) and have planted 434 trees through Ecologi to help offset our carbon as a business. 
What made you decide to join the ICKG?
With Chris and I being alumni of the University of Essex, as well as Colchester residents, the Innovation Centre made for a natural fit. From our base at the Innovation Centre in Essex, we were able to dive straight into a community of innovators and enjoy strategic business support that would prove invaluable as we developed and refined our business. 
Pre-COVID, we were regular attendees of in-house events, from seminars on how to improve mental performance to digital marketing workshops. We've felt greatly supported from day one as part of a vibrant business community within which collaboration comes easily, and we're already working with several companies in-house, including an app developer.
Our base on the Essex University campus has allowed us to work with graduate innovators who can not only help us design forward-thinking products for the future, but can do so from the perspective of our target market, giving us the best insight upon which to build our portfolio. 
Not to mention that we are situated nicely in and amongst a large portion of our prospective subscribers – students! 
While our product is available nationwide, we have strong roots in the East Anglian region with our partnerships, including Tech Velocity, a Norwich-based digital accelerator, who we joined over lockdown to giving us a chance to reflect and polish our pre-launch proposition. 
What would you say to a growing business that is considering moving to the ICKG?
If you're looking to be part of a community rather than just somewhere to set up a workstation, you've found it with ICKG. They offer value that goes way beyond their excellent facilities.
So Arma Karma is now live, what's next? 
Spreading the word! We want the whole country to know we're here and ready to support them. We'll be looking to grow as a team and develop even more fantastic partnerships in the process.
And as for what's on offer through Arma Karma, we're making headway in our next product behind the scenes, working with academics from Essex University to tackle the frustrations of pet insurance. 
So, plenty to keep us busy! 
We are proud to have Arma Karma based here at the Innovation Centre. If you are interested in how you can be part of the centre, please contact us at info@innovationcentre-kg.co.uk  or 01206 405 500