Scale your business in our thriving community of innovation & technology
A supportive community of technology specialists
Network with like-minded entrepreneurs, collaborate with graduate talent, and access award-winning research and University campus facilities
Take advantage of a wider support network
In addition to your creative neighbours within Innovation Centre, your business is surrounded by a wider community that brings all sorts of added advantages.
Simply being based on the Knowledge Gateway itself opens you up to other businesses just like yours, presenting great opportunities to collaborate, socialise and network. The adjoining university campus means not only do you have access to technology research and expertise, but you can also go to the gym, do some shopping or even do your banking in your lunch break.
So, whether you want to pick the brains of one of our own experienced business leaders, or connect with other like-minded entrepreneurs, we're can make that happen.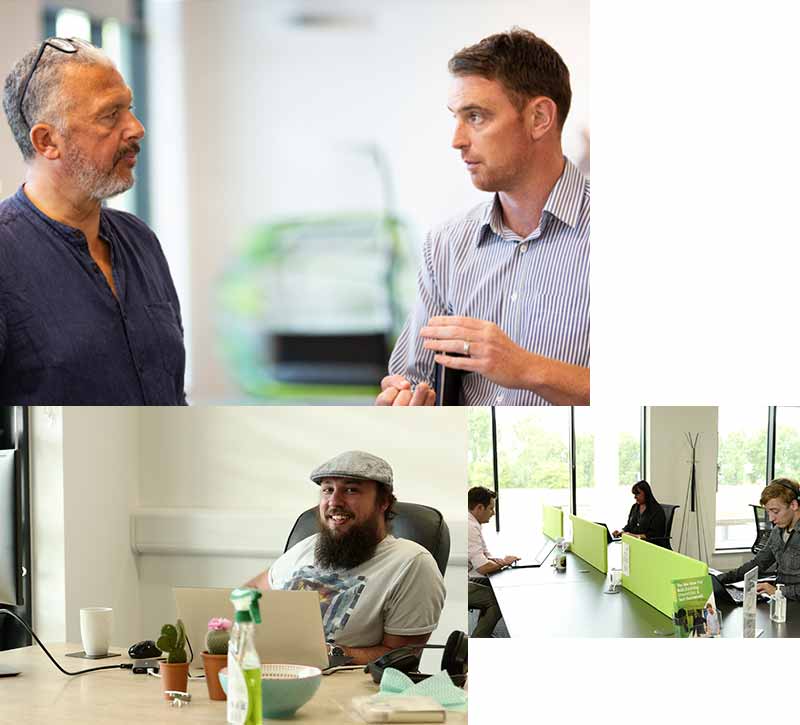 Join a community of like-minded entrepreneurs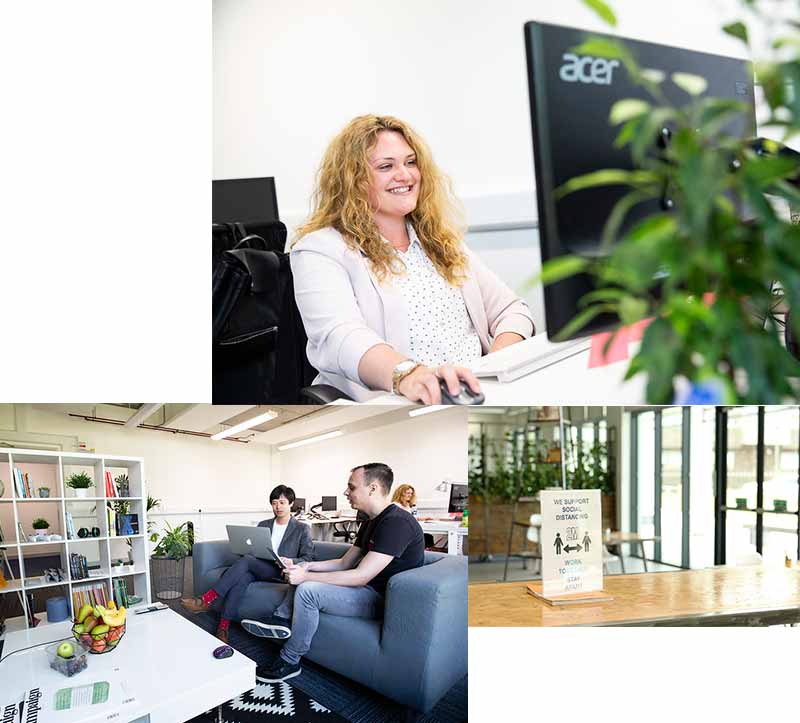 Outstanding Campus Facilities
The University of Essex's Colchester campus is a lively and exciting place to be based, offering businesses access to incredible facilities:
Research facilities including ESSEXLab
State-of-the-art interpreting lab, similar to UN standards
Four-star Wivenhoe House Hotel and brasserie
Conferences on-campus arranged by Event Essex
Childcare at Wivenhoe Park Nursery 8am-6pm
Graphic design and print for your marketing
Sports centre and gym with membership and classes
Excellent cafes, restaurants and bars
24-hour mini-market, banks, ATMs, post office
Lakeside Theatre and Art Exchange gallery
Landscaped parkland covering more than 200 acres
Essex Startups are a dedicated service offering support to students and graduates, of the university, who are interested in starting their own business and want to discuss, develop, test and launch their ideas.
With a range of highly skilled mentors, they offer trusted and experienced advice on growing early-stage and scalable businesses. They are here to help students and graduates if:
They have an idea for a business but don't know where to start.
They are starting a business and looking for advice on next steps, or;
They are up and running, looking to grow their reach.
Throughout the academic year the team also host a variety of workshops, bootcamps, funding competitions and innovation-led activities, all tailored to help their community of student and graduate entrepreneurs get business ready.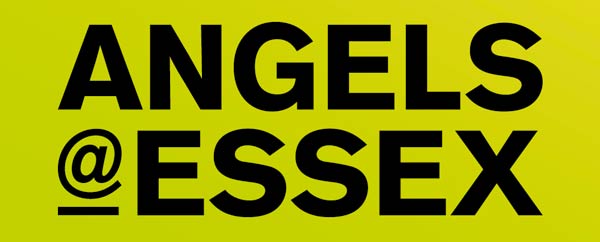 Angels@Essex is based here at the ICKG and is an investment platform that links angel investors to entrepreneurs with innovative ideas, allowing new disruptive technologies to flourish.
The platform is supported by our team of experts, who work with investors and entrepreneurs to ensure that both parties are ready for the exciting journey ahead.

Again based here inside the Centre, this division of the University helps facilitate business growth with research opportunities to help you find the right solution, cost projects, apply for funding and match you with academics. They provide Innovation Vouchers, Knowledge Transfer Partnerships and even Corporate partnerships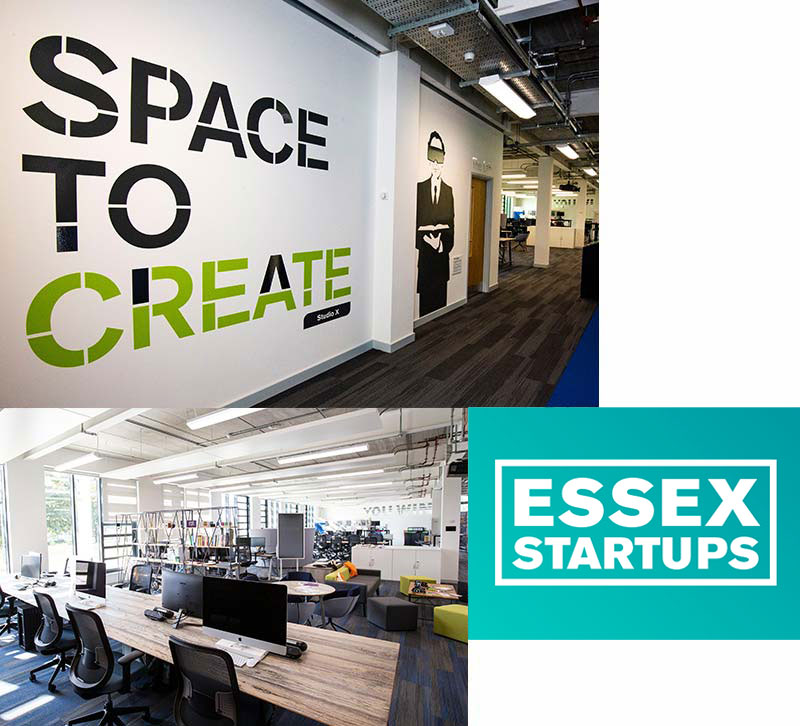 Free Business Support & Expertise
It's a challenge running any business, especially during times of uncertainty or when you're just starting out. That's why we offer a completely free package of business support to each and every customer, to help you with everything you need to succeed.
One-to-one business support
Practical Scale up and Growth Frameworks
Experienced Coaches and Mentors 
Connect with external experts and potential clients
Access to support programmes
Virtual and in-person business masterclasses
Networking opportunities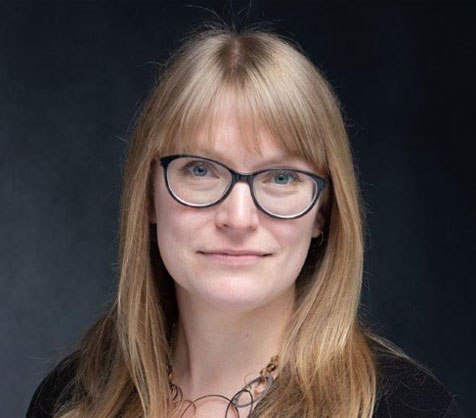 Kathryn White, Innovation Director
"The Innovation Centre provides a natural home for innovative start ups and is one of the newest and most exciting hubs in the East of England tech ecosystem. With its close relationship to the University of Essex the Innovation Centre sits on the cusp of business and academia and is a model for catalysing the purposeful innovation that the UK economy will need to thrive in the coming years"
"I can't say enough brilliant things about the Innovation Centre Knowledge Gateway - everytime I visit I am so impressed and always have a super positive experience. It is a really productive and calm environment to work in, with a great team and lots of really interesting events for anyone in the tech or digital industry. I also think the model of having the Innovation Centre located right next to the University of Essex is so positive from a skills and talent perspective and the Enterprise Zone is amazingly well kitted out. I always enjoy working with companies at ICKG and am a big advocate for both the space and the team."
Access University Connections & Resources
Our Centre is based at the Knowledge Gateway research and technology park, on the University of Essex campus in Colchester – an official University Enterprise Zone designated by the Government as a centre for nurturing and supporting new digital and creative businesses.
This means that Innovation Centre customers can benefit from short and long-term support from students and academics, as well access to cutting-edge research, equipment, expertise and facilities.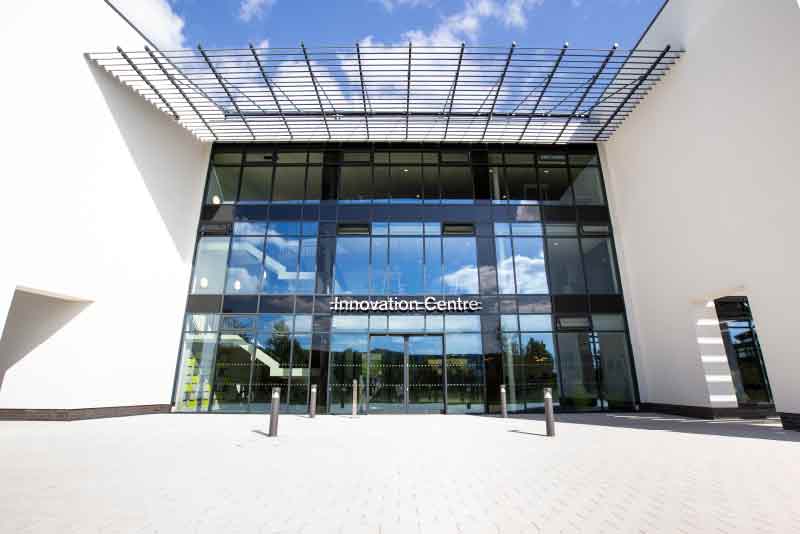 10 minutes from Colchester High Street
26 miles from Chelmsford on the A12
46 minutes from London Liverpool Street
30 miles to London Stansted Airport