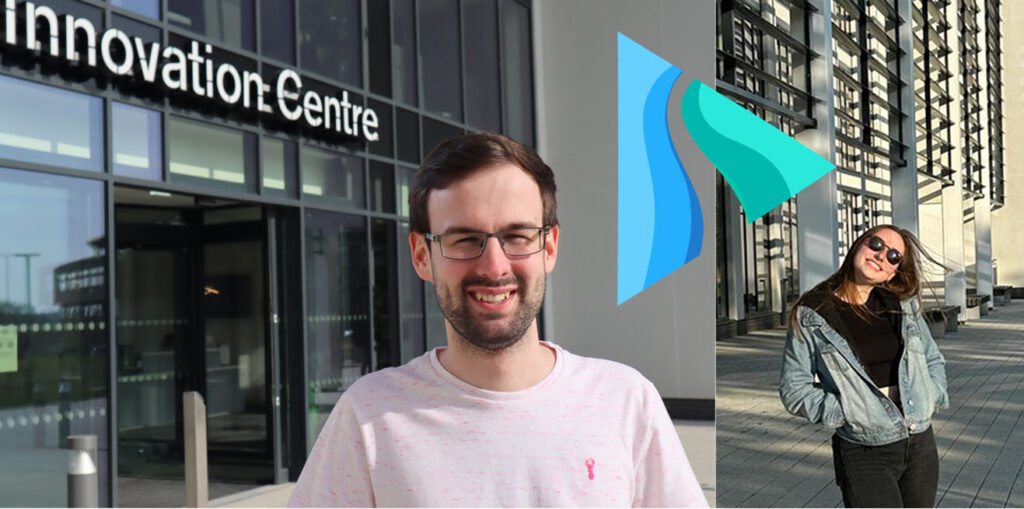 It's time for another spotlight on one of our member companies. This month, we've been talking to Isis Mawdsley Diaz and Matt Strelitz from FreshPlay, who are bringing talent, passion and creativity to the world of software development. FreshPlay have had an exciting summer, developing their business and gearing up for a new website launch, so we thought it would be the ideal time to catch up with them! 
Welcome Isis and Matt! Can you start by telling us a bit about FreshPlay?
Fresh Play Ltd is a software development company based in Colchester. We were founded in 2018 by Thomas Lock, who wanted to create a company that would develop high-quality, engaging software that would make a positive impact in the tech industry. He hired a small team of designers and developers to work on these exciting projects. In 2022, Thomas parted ways with the team as he wanted to explore a different career path. Developer Matthew Strelitz, and designer Isis Mawdsley, took on the challenge of managing the company and continuing to provide the best possible service.
We specialise in mobile app development, but we also have experience with web development, brand design and graphic design. Our clients have praised our work for being high-quality, user-friendly and creative.
When it comes down to it, we are a young, small, close-knit team with a wealth of experience who are passionate about creating great software!
You make a great business partnership! Isis, can you tell us about your roles and what special skills each of you bring to the team?

We are both directors of the company, so that means making sure the company runs smoothly, talking directly to clients, business planning, marketing and lots of 'business' type things!
But what we love most is what we do best: design and develop.
I have always been creative, I draw, paint and create cool stuff. I have a BA in Visual Effects, so I like to incorporate 3D elements into my current work. I had the opportunity to learn UI/UX design through Fresh Play, something I had never tapped into, and totally fell in love with it. I love my job and I love having the creative freedom to design things that our clients enjoy.
Matt has always been hugely interested in programming. He has a BSc in Computer Science from the University of Essex. He is genuinely the best developer I've worked with. He's like a magician!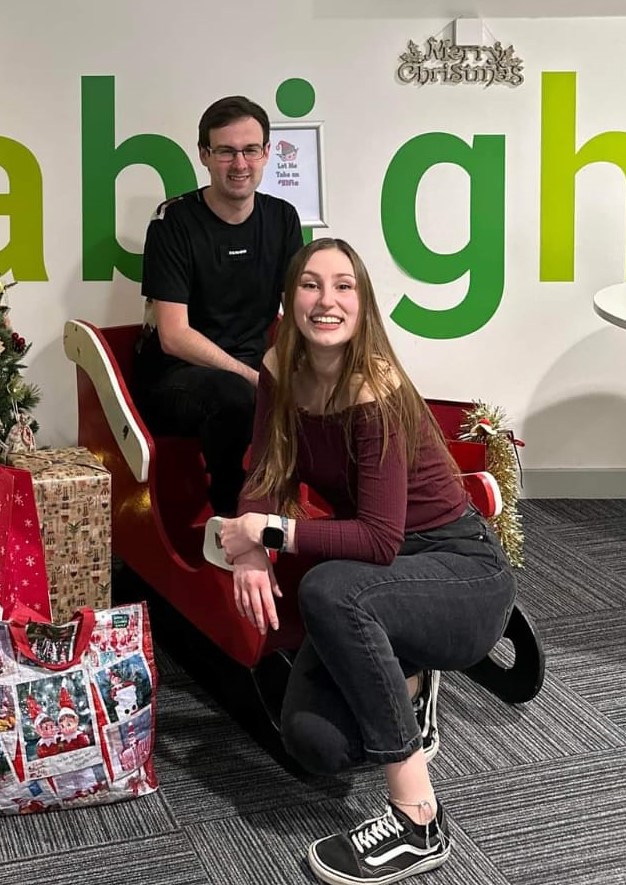 What kinds of customers do you tend to work with and what do they ask you to build for them?
We have worked with a variety of clients from all over the world, including small businesses, startups, and individuals. We would love the opportunity to work with larger corporations.
We have built all kinds of apps; e-commerce, productivity, fitness, travel, dating, beauty… (And a few funny ones that you'll have to ask about 'off the record'!). Everything is possible as long as it is, in fact, possible! 
Check out our portfolio here!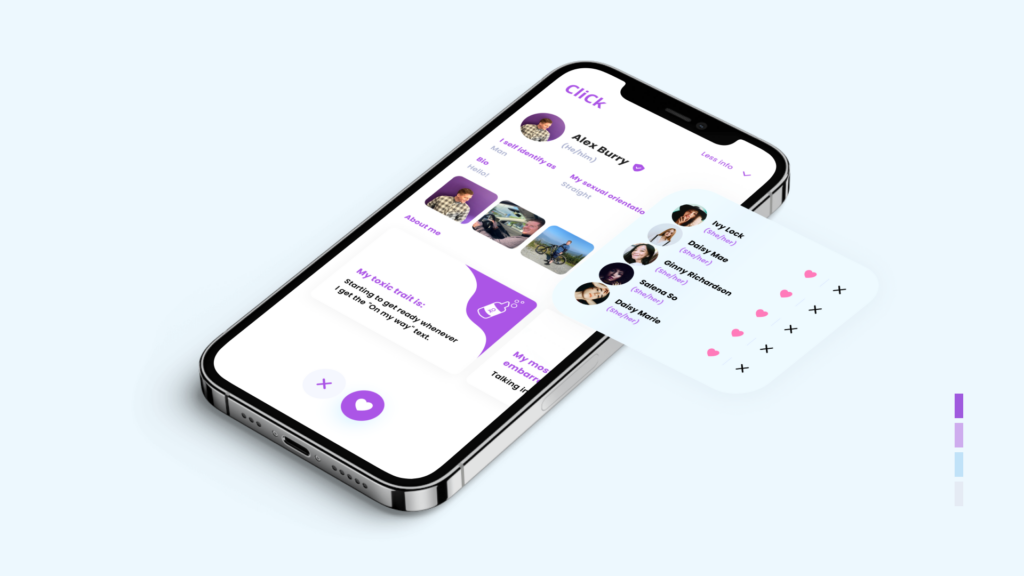 What has been the project you have most enjoyed or been most proud of? 
We have a couple! CliCk Social – an LGBTQIA+ friendly dating service – was the first app that Matt and I worked on together from start to finish. The app design is one I'm most proud of and the whole concept of it is quite fun. It has very unique features that could have posed a challenge for Matt, but he absolutely smashed it and the app runs so smoothly! The whole process went swimmingly and the client was the sweetest. The whole experience was great!
Outdore is our biggest product and has been in the works for 2 years! It's a booking and management system for camping and glamping sites. Matt has provided them with an app, web-app and a portal which amounts to roughly 80,000 lines of code! They came to us with a design so my input on this project has been redesigning their UI for future updates and working on marketing material.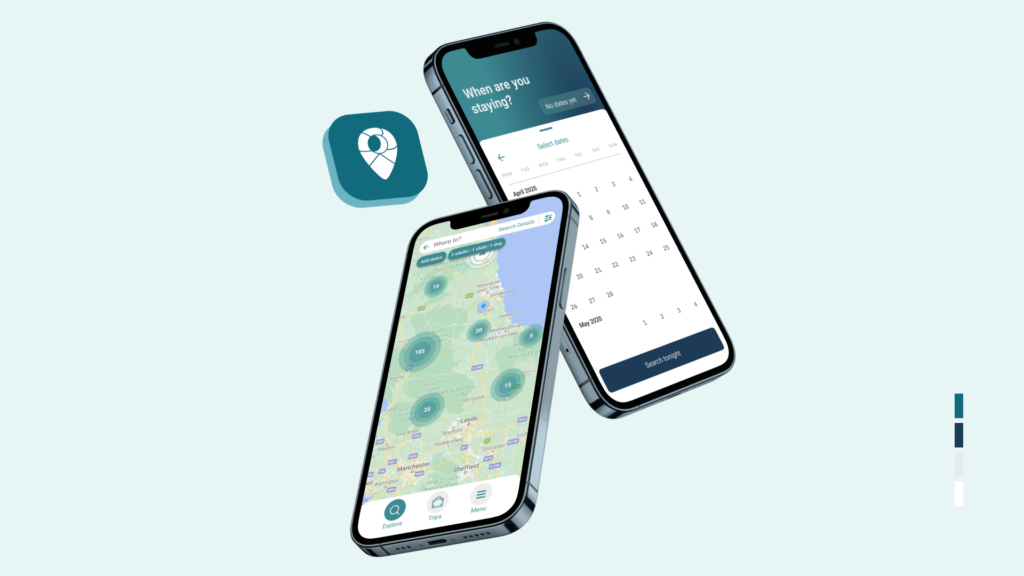 You've just launched your new website, with the support of a University of Essex intern – Isis, can you tell us about that experience?
It's great to finally have our new website live! I designed it months ago but Matt just couldn't find the time to implement it, that's how busy he is! We took on an intern through Essex Interns and that was his assigned project throughout the internship. He did a great job! Matt polished it before release because annoyingly, we are perfectionists. We can't help it!
How long have you been based in ICKG and how have we helped your business?
We've been members of ICKG since 2020! We had an office for a couple of years but we went through some personnel changes and decided that it would be best if we changed to a virtual licence. We still want to be around!
We do miss having our own physical office but having the virtual licence just makes sense for the time being, as it's only us two! We come to most of the events, get business support and still feel part of this great community.
I know it hasn't always been smooth sailing for you in the business, but you've done a great job in turning things around, what advice would you give to other entrepreneurs?
Matt and I took over a company that was headed for closure, but we managed to persevere and turn it around. We are so proud of where this company is right now!" We managed to do that in less than a year and we are so happy that we persevered. We are so proud of where this company is right now!
I think if you are passionate about something then you need to go for it. It's always better to regret something you did rather than something you didn't do. If we weren't able to turn the company into a profit making business then at least we gave it everything we had, and would have learned so many things along the way. The fact that we managed to do it keeps us inspired, proud and thankful every single day.
What's next on the Horizons for FreshPlay?
We have a couple of apps (and websites!) launching soon and quite a few new projects lined up. We're very excited to start working on these and move forward with the company. Our goal is to keep breaking through the UK tech industry and maybe even expand our team.
Visit the new FreshPlay website to find out more
—
Find out more about our office space solutions, or contact us at info@innovationcentre-kg.co.uk or 01206 405 50.