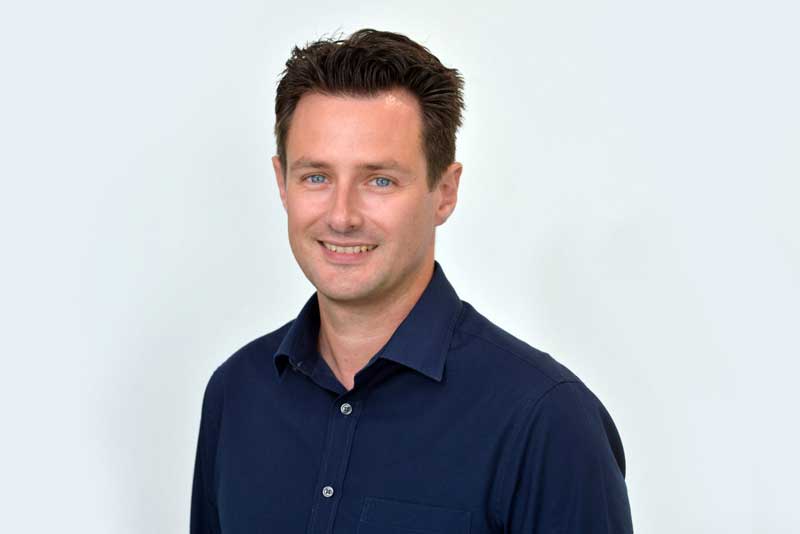 We sit down with Innovation Director, Neil Griffin to find out a bit more about him and how he is looking forward to helping businesses at Innovation Centre, Knowledge Gateway.
What is your background and what did you do before this role?
I originally started in the hospitality sector before moving over to Adnams in a retail capacity. Over my 10 years there I moved up from a Store Assistant to Head of Retail. I have also studied part time to gain an MBA from the University of East Anglia plus Chartered status in Management and Consultancy, which makes me sound far cleverer than I am. In conjunction with my other roles I have also sat on a board at The Enterprise Centre on the University of East Anglia campus, as a Commercial Director with Adapt Low Carbon.
What attracted you to this role at Innovation Centre, Knowledge Gateway?
Well having just read about my background people might struggle to see the link. But I am passionate about business, developing people, giving guidance, assurance and direction that makes a difference. I also like the blend of academia and commercial business, that I feel has never been more relevant, in this day and age, to both businesses and students.
What are you looking forward to in this new role?
Getting stuck in and being involved with potentially ground-breaking ideas. I am hoping I will also get to play with new technology and games, as I am a bit of a geek and love all that side of tech industry. We are also starting a fresh in many ways and trying to create a Tech cluster, so I'm looking forward to giving it a real go to make that happen. If I can make a difference to a number of businesses and students, then I will be winning.
What are your aims?
To create a sense of community between businesses, the University, Colchester and the wider East Anglia ecosystem. I want people to come to the Innovation centre for inspiration and to have fun coming into work. The mesh of people in here should create an exciting environment for some fantastic ideas and work to change the way we do things for the better.
What do you do in your spare time?
I love travelling and have been fortunate enough to visit lots of countries and interesting places around the world, if you need any holiday advice please feel free to tap me up. I am also mad keen on any sport with football and Leeds United top of that priority list and I enjoy snowboarding and basketball. I had a misspent youth playing bar games, so pool, ping-pong and darts are favourites. I'm also pretty handy on retro computer games like Mario Kart and anything Nintendo based.
What are your initial impressions so far?
It has been good to go and visit other centres and see how things are done, the other Innovation Directors have been extremely supportive. Everyone has been very helpful, and we are creating a good team spirit here already. I am looking forward to putting our twist and personality into the Essex location.
Innovation Centre, Knowledge Gateway is the bold new home for technology business in Colchester, Essex. At Innovation Centre, Knowledge Gateway, we build the potential for success from the ground up; from flexible office, coworking, meeting and conferencing spaces to professional mentoring and support. All backed up by access to world-class research and learning at the University of Essex.
Interested? Find out how we can support your business by calling 01206 405 500 or visit innovationcentre-kg.co.uk/business-support