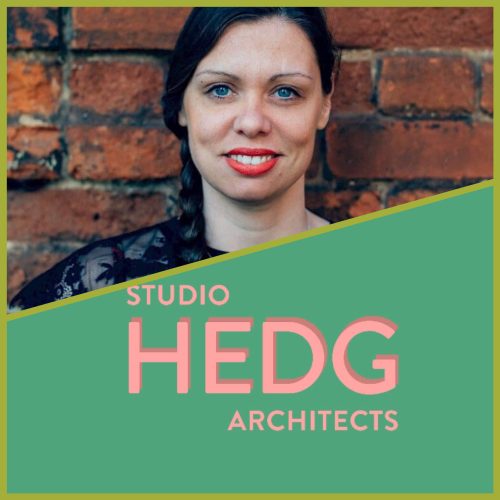 Author: Neil Griffin, Innovation Director
I recently caught up with HEDG Architects and their CEO Cheryl Appleby. Cheryl and the team are really passionate about design and taking a Human-Centered approach to all the things they do. Their knowledge is fantastic and the holistic approach they are taking is allowing them to push the boundaries in this sector. I hope you enjoy the spotlight below. 
It is great to have you in the building, tell us a bit more about the business
Thanks, Neil, it is great to be in the building. So, a little about Studio HEDG Architects, we are Chartered Architects specialising in designing elegantly crafted, happy, healthy buildings for people and their environments. We provide innovative, efficient and sustainable design solutions for our clients, guiding them through an informed and enjoyable build process.
We are currently a team of 3, with 2 chartered architects and an interior architect, working across multiple sectors from residential projects, including refurbishments, extensions and new buildings to commercial work such as office refurbishment, space planning and mixed-use developments. The team at HEDG has also previously worked on several high-profile cultural projects, such as art galleries and music studios.
Our knowledge of the built environment and construction processes allows us to advise clients on all aspects of the pre-construction/planning and build.
Can you tell us what are you working on at the moment? 
We have quite a few full house refurbishments, we do love an ugly house to lovely house. We also have a new build project which we will be putting forward for WELL certification, a Yoga retreat, and several projects where we are consulting for construction and planning, one notable project we have been consulting on is The Yard, a new street food destination and social hub in Ely. 
What do you think makes you stand out in your industry? 
HEDG provides high-quality services working on all building stages from concept design, through planning, building control, tender, construction and completion. Our approach is notable due to a desire to help our clients understand the benefit to both themselves and the environment, in designing happy, healthy buildings. 
Our ethical approach ensures that sustainability, biodiversity and building health are core to our design approach alongside the practical needs of our clients, and our human-centered designs acknowledge the link between physical surroundings and emotional and mental health. 
This alongside our considered design approach allows for creative design solutions, maximising space and creating beautifully crafted and considered spaces.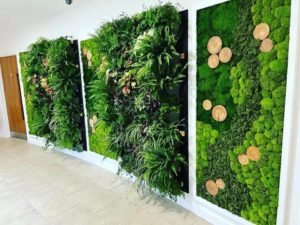 In your opinion what is the next big thing in Architecture?
Human-centered design, which focuses on healthy, happy, comfortable buildings, with the end user/ occupier at the forefront of the design. I won't bore you with the details, but there have been some considerable changes to building regulation and the planning white paper, which has the potential to see a real shift in design with people and community at the core.
What made you decide to join the ICKG? 
There were many reasons why we chose to move to ICKG, we were initially drawn by the creative environment, and surrounded by like-minded industries. We thought the atmosphere and environment were a perfect match for our company, plus knew it would be a great place for client meetings. We were also won over by the friendly staff who generally care about the people in the building.
What would you say to a growing business that is considering moving to the ICKG? 
ICKG offers far more than a pretty building, there is a real sense of community and the team really wants to see each business succeed, they offer great business support and advice, tailored to your company. The support is there from 121 advice, networking events and a Founders forum to mention just a few. ICKG is geared to help you succeed and move your company to the next level, it is so much more than just an office space.
With energy prices being on top of the agenda for most people what energy-saving advice would you give as top priorities? 
My number one piece of advice would be to invest in your building fabric and make sure that it performs the best that it can for your budget. It is always tempting to invest only in items you can see in your home, such as a nice kitchen or bathroom. However, neglecting the building fabric may result in your building not performing well, and using considerably more energy to heat your home.
Insulation is key, however, there are a few areas that have high heat loss such as a loft/roof, wall and around a window or door. Investing in improving your insulation can greatly reduce your energy consumption.
If you have single-glazed windows, upgrading to double or triple glazing can greatly reduce heat loss and solar gains which can cause overheating in the hotter months.
There are always some grants and upgrade schemes around, so it is worth checking to see if you are legible. Currently, the government EC04 scheme provides grants to qualifying homeowners for boiler upgrades, but you may also be offered free home insulation as part of the scheme to improve the energy performance of your home.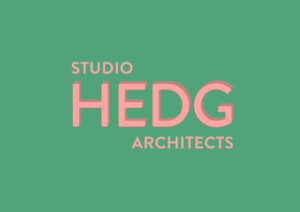 So, what's on the horizon for 2023?
We have a number of exciting things happening in 2023.  Firstly, I will be helping to shape the architects of the future, as I am on an advisory panel for the Part 1 architecture course at Anglia Ruskin University and have also been invited to be a guest critic (which I am very excited about). 
We will also be introducing Passivhaus design and WELL certification to our services in the Spring.
In the summer of 2023, we will also be hosting our first event. The topic of the event is human-centered design and will form a series of talks, discussions and workshops based on the theme of a healthy and happy built environment.
We are very proud to have Cheryl and the HEDG team as part of our exciting community. If you would like to be part of The Innovation centre  please reach and via our contact details below, we would love to show you around. 
Find out more about our office space solutions, or contact us at info@innovationcentre-kg.co.uk  or 01206 405 500.