Building High Performance Habits
January 25 @ 2:00 pm

-

4:00 pm

Free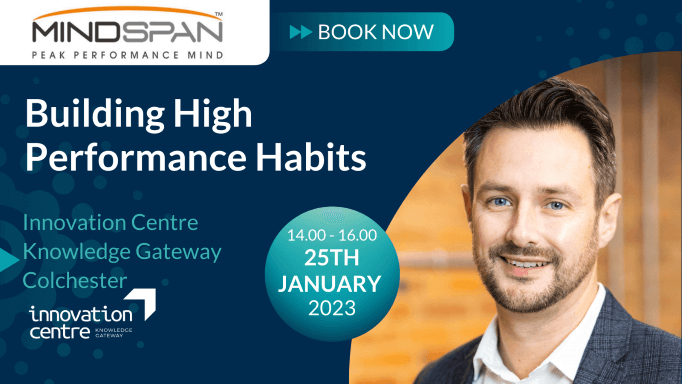 An ICKG Oxford Innovation Series Event
Lot's of people this time of year make the classic New Years resolutions, but how many stick and create the impact that is wanted or even needed?
Many people are working hard but don't feel they're making progress, too busy 'doing' to stop and think about what they want, not investing their time and energy wisely.
The Mindspan framework provides the training and coaching to help you create a fulfilling life and build High Performing Habits that drive positive change.
You may not be aware, but there's a direct link between how you think and the results you're achieving in all aspects of work, career and life. This Self Leadership is crucial to get the most out of yourself to reach your own potential and for you to be a good place to lead and influence others.
This session is designed to unlock your true potential by showing you how you to succeed on a daily basis.
What the workshop contains:
Thinking Cycles
Conscious vs Sub conscious thinking
Clarity on where you are now
What are High Performance Practices?
Building daily High Performance Habits the Mindspan way
Habit stacking
The Speaker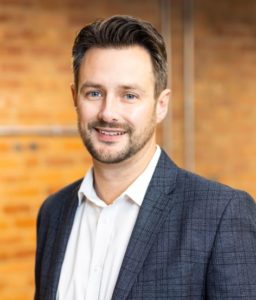 Neil is a Peak Performance coach and Innovation Director with 20 years' experience in a strategically driven commercial environment.
Having been at Director level in large corporates, a Non-Executive Director plus a senior leader helping a variety of successful Startup and Scale-up businesses.
Neil has an MBA and is Chartered in both Management and Consulting, which he utilises through his own Consultancy business.
As a licensed Mindspan Performance coach he helps develop people's minds, develop themselves and develop their business. Helping individuals within organisations to fulfil their potential by focusing on Psychology to achieve Peak Performance.
In essence, Neil shows clients the fundamental links between psychology and personal success using tools such as 'The Thinking Cycle', whilst guiding them along the way through the use of best practices and subtle frameworks.
He also focuses on Self Leadership, Productivity and New world Leadership allowing the individual to be able to affect change both personally and professionally. For him, it is all about helping people with breakthroughs and allowing them to lead more effectively by providing them with cutting-edge thinking mixed with practical business coaching.
This allows them to gain greater Clarity, Focus and Purpose whilst giving them Confidence, Self-belief and Responsibility to achieve the goals they want, plus solve those 2am moments we all have.
Book here for free: Building High Performance Habits Tickets, Wed, Jan 25, 2023 at 2:00 PM | Eventbrite