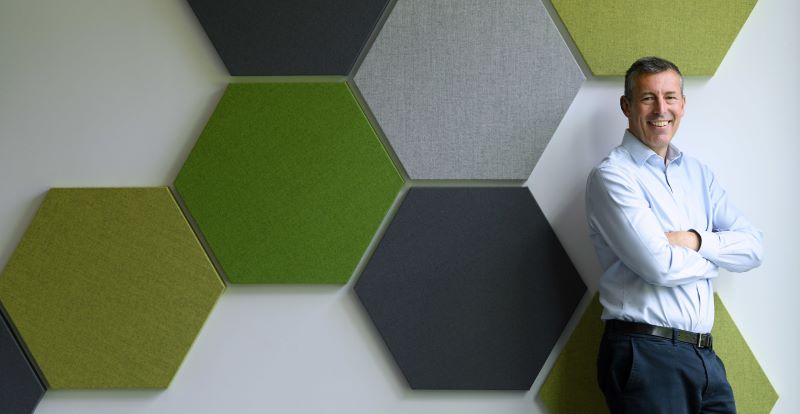 Finding the right insurance can be confusing and time consuming. Even if you think you've found the best deal, it's hard to be sure until the worst happens and its too late to just add that extra important clause to your policy. One of the latest businesses to join the ICKG family – Sona Insurance – is looking to change all that. Sona are on a mission to make insurance easy, accessible, and engaging, and we caught up with CEO Rob Thacker to find out how…
Welcome Rob! Can you start by telling us a bit about Sona?
I started the company in November 2019, and then there was a pandemic in March 2020!  I wanted a short name that meant something, and Sona means wisdom.  
We are an insurance broker and risk solutions provider that isn't like other insurance businesses – we are on the customer's side, and although we have lots of great insurance company relationships (which we need to have to negotiate the best deal) – it is the customer who we support.
Our insurance broker business gets clients the best deal based upon a bespoke set of tailored insurance covers that the client needs.  Take a look at our website for a summary of the insurances we arrange.  We have also started providing health insurance too.
How did you get into the insurance brokerage business and what are your goals for the company?
I have had a career of working for other insurance brokers, which I think gives me a strong insight into how to do it better.  I got into it because my dad said that following his footsteps as a bricklayer was a hard life in the winter.  We do business insurance, and I find different businesses endlessly fascinating. Matching insurance to those different businesses is incredibly
interesting.  (I know it's weird).
Our goal is simple – build a brilliant insurance broker where everyone enjoys what they do, is challenged and finds it rewarding in every way.
What kinds of insurance customers do you typically work with? What challenges do they face that you can help them with?
We insure organisations of all sizes, from a £400m global business to a one-man band. We provide them with peace of mind (standard insurance answer) and more importantly the confidence to get on with their business, without worrying about what can go wrong.
We hope to develop online solutions to enhance our proposition.
You've recently moved in to the Innovation Centre, what made you choose us and how are you finding it so far?
We love the way it feels so collaborative and supportive – and so far, it's living up to that. There were lots of reasons really. Given we want to create tech solutions, it feels very accessible. The costs are all in and fixed – no fluctuations for energy! Georgina and the team have made us feel so welcome from the off.
Also as a team we like pool and table tennis. 😊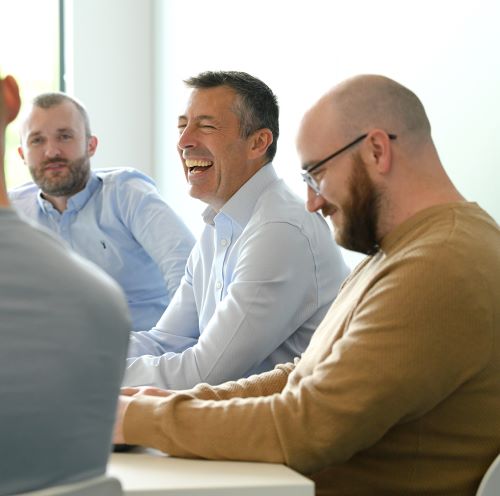 ICKG as a strong community of different businesses, have you found the community to be helpful so far? What connections have you made and how has that helped you or your business?
I know CJ Create and Studio Hedg Architects from local networking already, which really helped. Chris did our logo and branding. Tom from Constellation has already inspired us to think about further collaborations and we are working with Daniel at City Trust Accountants. I hadn't expected to get involved quite so quickly!
Given we are trying to not be boring insurance brokers and do things differently – it is really helping.
What's next on the horizon for Sona?
We will finish our financial year at the end of November, having completed an MBO in May this year. We will finish our business plan and from December set to work on all our work streams to grow this amazing business of ours.
Visit the Sona website to find out more
—
Find out more about our office space solutions, or contact us at info@innovationcentre-kg.co.uk or 01206 405 50.