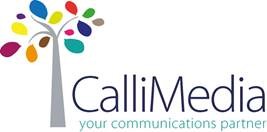 Even in our digital world, sometimes you just can't beat a nice glossy brochure or some eye-catching posters to support your marketing strategy. So we're delighted to welcome print management and offline marketing experts – Callimedia – to the Innovation Centre! We caught up with Head of Callimedia, Christian Nunn, to get the low down…
Welcome Chris! Can you start by telling us a bit about Callimedia?
We are a full service print management and offline marketing solutions business. We advise, source and manage print projects for a wide range of sectors including travel, gardening, home furnishings, mail order and fashion. Our aim is to add value at every step of the process through engagement with our clients to understand their requirements and use our expertise to deliver innovative, cost effective solutions to their offline marketing output.
The business was founded over 20 years ago, the founder having sold the business 2 years ago and we are now part of a print manufacturing group with myself heading up Callimedia. 
You've been in the company for a long time, and have now taken over the reins. How did you get into print management and what are you plans for the company?
Most print career stories start with a relative or friend pointing someone in the direction of a vacant position, very seldom does it happen that it is a career of choice, mine is the typical example of this. My uncle was working at a print business in the local area and I had just completed my degree in fine art, he knew Callimedia were looking for someone to join their team so I made the call met the founder and the rest is history. I have been in the sector for 20 years now, the print industry is ever evolving as new technologies emerge so there is always something new to learn which keeps the work fresh.
One of our main goals in the next few years is to expand upon our offering through innovation and introducing additional services As a company it is important to us that we continue to evolve and develop in order to stay relevant and provide the best possible service for our clients.
What kinds of companies do you work with and how do you help them?
We work with all manner of businesses from large organisations to some very small local companies, this in turn means that have a very broad range of work we produce on a daily basis. We are helping to deliver print solutions which are cost effective and meet set requirements, we are able to offer advice on specifications which can help deliver savings, we also provide fulfilment and postage services to again deliver savings and help improve service. We project manage and take ownership of the work visiting the print factories to "press pass" to ensure quality standards are maintained.
We mainly deal with marketing and art departments, business owners etc, people whose main role is not the sourcing of print collateral. Through using our expertise we aim to take the hassle out of print procurement add value and become a solutions partner to our clients.
You've just moved in to the Innovation Centre, welcome! What made you choose us and how are you finding it so far?
When we started to look for a new office, the innovation centre was actually at the top of my list. I had read a little about the centre and after having a look around and discovering more about the collaborative nature of the centre it felt like the right fit for us. We were in quite a large unit in Dedham previously, which was wasteful in terms of energy being used to heat/cool the unit, as well as requiring a 40 minute drive there and back each day. With the move I am now only a 2.8 mile walk, run, cycle to the office which is positive for me personally but also helps to reduce our impact on the environment. 
One of the main benefits of ICKG is the wonderful community of different businesses we have here. What would you like to get out of being part of the community?
I have just attended my first founders forum, it was really interesting to hear people speak from different areas of industry and understand a little about what they do and issues they have to resolve. As we settle in I hope to be able to meet and collaborate with other businesses in the centre and make use of the various opportunities which come with being part of the community. 
As the first week in our new surroundings draws to a close it feels like this was a positive move for the business and we are looking forward to seeing what comes next. 
Great! So, what is next on the horizon for Callimedia?
Immediate next steps are to raise brand awareness, we have a great reputation in the industry and with our clients and the majority of our work is won through recommendations, however, as we look to growth in the next few years it is important that we are more visible across various markets to ensure we are present when businesses are looking for print solutions. 
Visit the Callimedia website to find out more
—
Find out more about our office space solutions, or contact us at info@innovationcentre-kg.co.uk  or 01206 405 50.