Arma Karma, the Innovation Centres' latest customers, are changing the way we think about insurance. A quick catch-up with founders Chris and Ben explained what, why and how they're disrupting the Insuretech scene.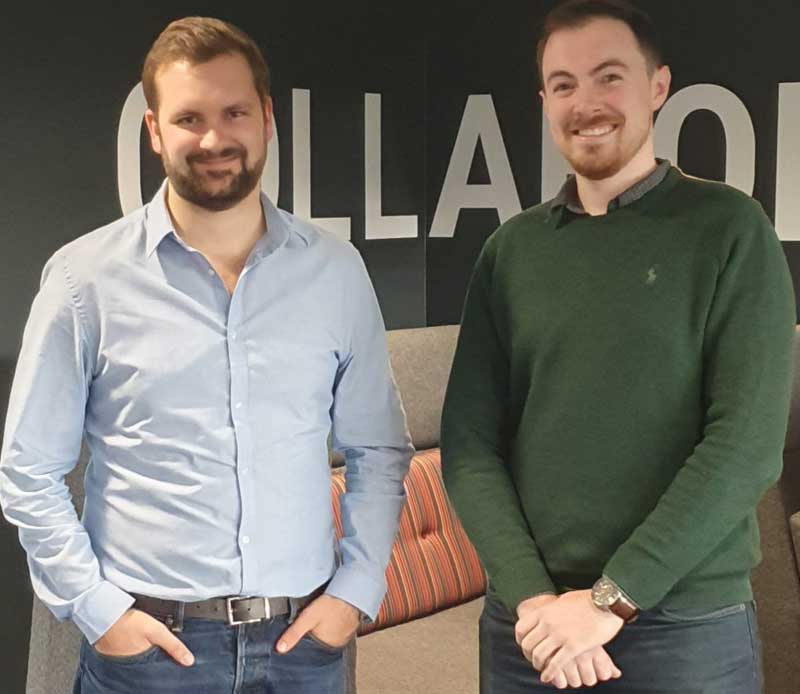 What does your company do?
Arma Karma are the new ethical avenue for insurance of the Next Generation. We're a start-up Insurtech, focused on harnessing AI technology and streamlined automated processing, combined with a transformative ethical mindset.
How did you start your company?
CEO Ben Smyth, ex-BMS Group, used to work in setting up insurance agency vehicles much like this for others as part of global insurance broker. The opportunity presented itself and he took the leap, and brought in Chris Frogner CFO, ex-Barclays Wealth, as a co-founder to assist pushing the start-up beyond concept.
What are you working on at the moment?
Creating the first product to deploy in Q1 of next year. This will predominantly focus around providing next-gen renters an easier and more ethical way of protecting their most valued possessions both in and outside of the house.
What do you like about the Innovation Centre?
The innovation Centre is a fantastic base for Arma Karma for a number of reasons:
Close alignment with the University of Essex
Modern millennial set-up
Regular building networking allows for good local collaboration
What projects/next steps are you planning for the future?
First and foremost, LAUNCH! After that the sky is the limit. We want to be the answer to the entirety of the next generation's insurance needs, and make a hugely positive impact on the world in the process.
Could you picture yourself joining the Arma Karma team at the Innovation Centre, Knowledge Gateway? If so, please get in touch with us on 01206 405 500 and find out how we start supporting your business.