Agile Research were originally looking for virtual tenancy options. Three months later they're in their own office and using University interns to help drive the business forward. We took a minute to catch up with Nick Richmond, CEO of Agile Research to see how things are working out.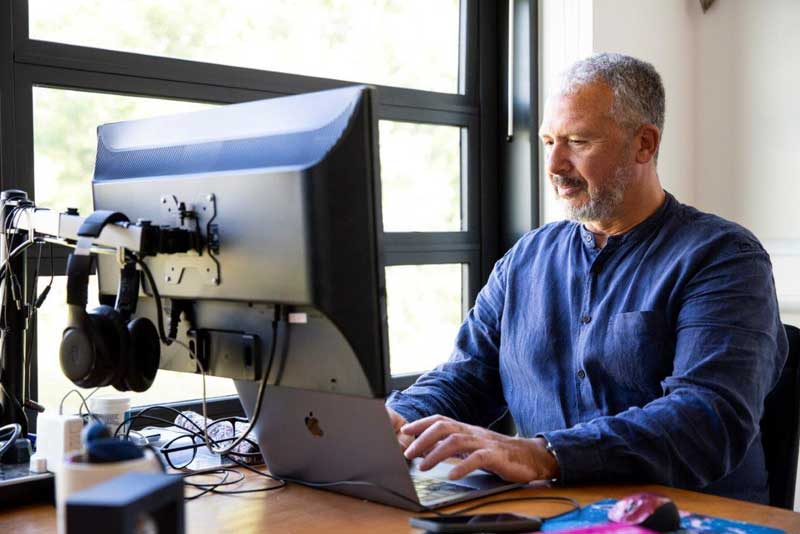 What does your company do?
Agile Research is a new company looking to scale-up at the Innovation Centre. We provide research services primarily for digital service development and engagement, as well as traditional activities such as surveys.
How did you start your company?
The company has grown from my career in UX and user research. From that experience, the company has grown through working with local health service providers to the point that we are establishing ourselves as a viable agency specializing in user research.
What are you working on at the moment?
The immediate task is to connect with local statutory agencies and commercial organisations, find partnerships and refine the business proposition. Alongside this marketing activity we're looking to develop our capability in connecting AI powered services to end-users so that smart services work for people and organisations benefit.
What do you like about the Innovation Centre?
Of course the building is iconic and the premises attractive. As we've settled in, the support offered by the team here has proved really useful, not least with business planning and plugging into both the Uni and other regional initiatives.
It feels like a very vibrant, supportive and well networked community as well as an energizing environment.
What projects/next steps are you planning for the future?
We are on the verge of launching a service to GP surgeries that enables them to track patient feedback on an ongoing basis.
And we're looking to work with a large data-set to show how qualitative user feedback can contribute to understanding the factors behind the numbers.
Research is often a lengthy process, but if it's to inform the development of services rather than just testing something's that's already built, it need be nimble and focused on the questions that arise regularly during development.
Could you picture yourself joining Nick and the Agile Research team at Innovation Centre, Knowledge Gateway? If so, please get in touch with us on 01206 405 500 and find out how we start supporting your business.