The Insurtech's CEO and Founder, Ben Smyth, scooped up the coveted Young Achiever award at the British Insurance Awards.
The "Oscars of the Insurance World" was a glittering ceremony held in none other than the Royal Albert Hall.
Ben was selected from a group of 5 other insurance rising star finalists to take away the title of Young Achiever on the night.
Ben was hopeful to take away at least one award for Arma Karma, which was also up for Best Newcomer as a company, and was ecstatic to hear his name read by the award presenters and sponsors, Kennedy's Law.
"To be presented for an award on stage at the Royal Albert Hall was really quite something; it's certainly going down as a career highlight and I hope that this is just the start! We've got a strong team at Arma Karma and an army of supporters behind us, which I can never be grateful enough for."
Ben added that the awards shelf is now starting to look at bit full, and joked on social media that the company is going to need a "bigger shelf", to which the Innovation Centre's Manager, Georgina Watts responded, "or a bigger office!"
Watch this space on both….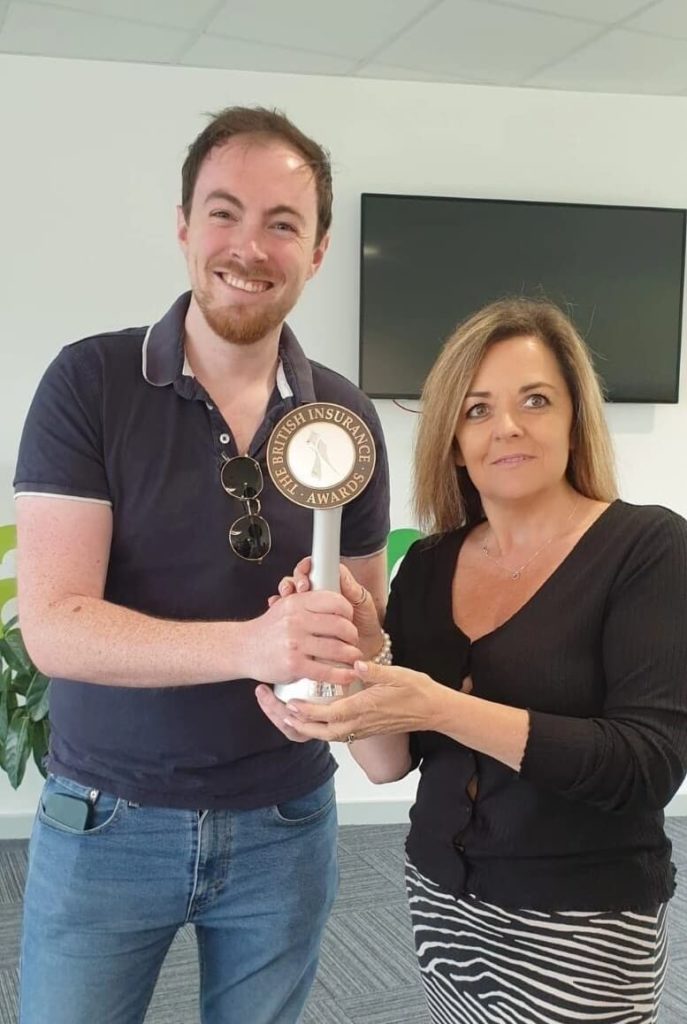 We are very proud to have Ben and Arma Karma as part of our exciting community. If you would like to be part of The Innovation centre  please reach and via our contact details below, we would love to show you around. 
Please contact us at info@innovationcentre-kg.co.uk  or 01206 405 500