Oxford Innovation is to deliver flexible workspace and support for up to 50 technology businesses in the soon to open £12m Innovation Centre at the University of Essex's Knowledge Gateway research and technology park.
The purpose-built Innovation Centre will offer extensive dedicated and coworking space, tailored for early stage and start-up businesses. Oxford Innovation, the UK's largest Innovation Centre operator, has just agreed a partnership with the University to manage this space from Spring 2019.
Oxford Innovation is the market leader in managing flexible workspaces and supporting innovative early stage science and technology SMEs. Hitting the ground running they are now launching a drive to identify businesses who want to join its start-up community from March 2019.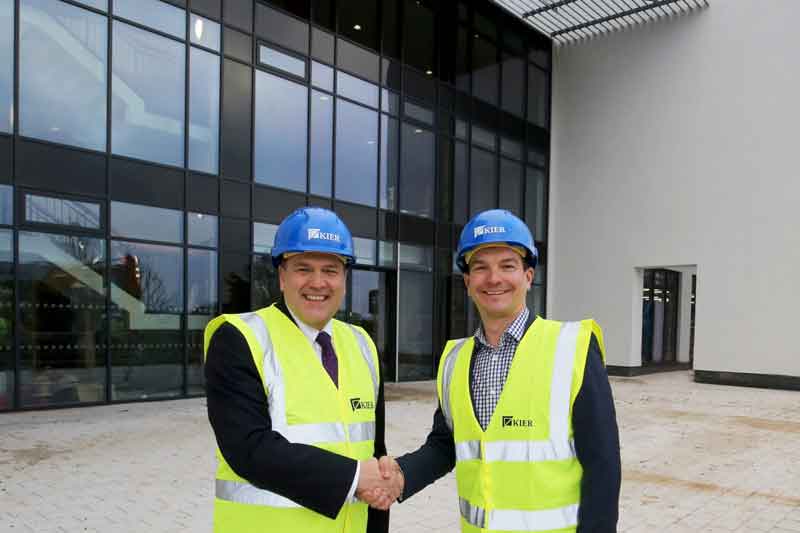 Jo Stevens, Managing Director, Oxford Innovation, said: "This new, purpose-built centre will be the core of a dynamic and innovative cluster drawing on and driven by collaboration between business and the University, stakeholder support, and wide-ranging networks at local, national and international level."
"Focusing on supporting early stage businesses and start-ups from the region and spin-outs from the University, we will provide a range of office space solutions, impressive meeting and conference facilities and access to specialist on-site business support."
Alongside the space managed by Oxford Innovation, the Innovation Centre will include a café, areas for students to develop business ideas and space to showcase Essex research, linked to the creative and digital sectors.
The Innovation Centre is being backed by £2m from Essex County Council and £2m from the South East Local Enterprise Partnership's Local Growth Fund.
University of Essex Registrar Bryn Morris said: "We're really excited to have Oxford Innovation managing this space and creating a new community of start-ups at the Knowledge Gateway. They are the market leader and know exactly what it takes to build thriving start-up communities, drive growth and transform local economies.
"This partnership with Oxford Innovation marks a new phase for the Knowledge Gateway. Our Parkside Office Village is thriving with the latest phase attracting incredible interest from established businesses. Now we have this dynamic eco system developing for emerging businesses led by Oxford Innovation, I'm looking forward to seeing the incredible businesses which will join us in the months ahead."
Oxford Innovation manages a network of 23 centres currently in operation, with another being mobilised in Oxford alongside this new one on the Knowledge Gateway.
The Knowledge Gateway research and technology park is based on the University of Essex's Colchester Campus and is fast becoming the location of choice in the east for knowledge-based science, technology and digital creative companies. The University has invested more than £50m in the Knowledge Gateway which includes the Innovation Centre, Parkside Office Village and Essex Business School.
If you're interested in moving your business to the Innovation Centre, call our Commercial Manager, Kelly Carter on 01206 405500 to arrange a tour, or for more information visit www.innovationcetre-kg.co.uk