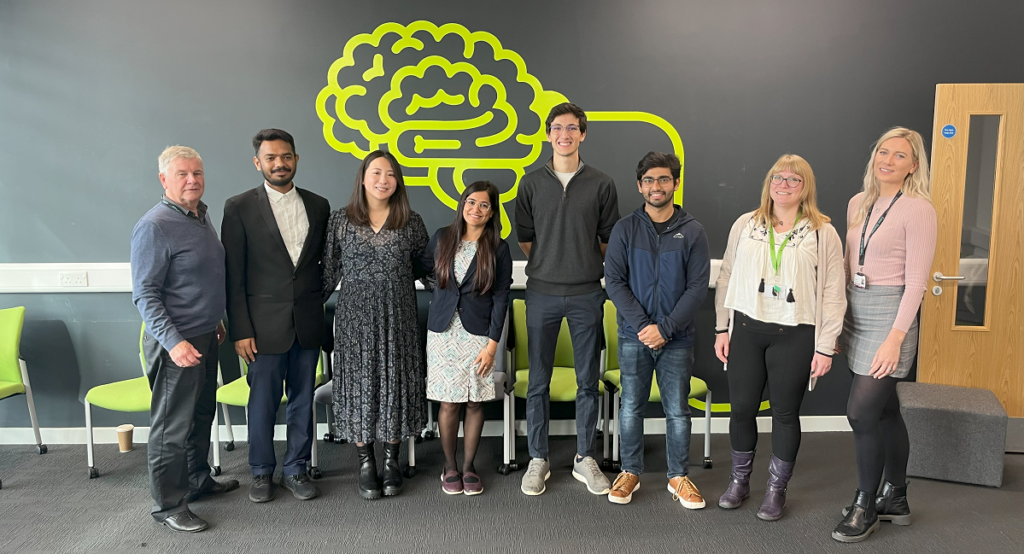 Innovation Centre Knowledge Gateway is based on the University of Essex campus, and as well as enjoying the vibrancy of campus life, we also love to support student entrepreneurship! The wonderful Essex Startups team have their own area within the centre where they help students to develop their own businesses, including mentoring, structured programmes, and free office space for them to use. This October, our Innovation Director, Kathryn White, joined the panel of the latest BIG Pitch event, where five student founders pitched their ideas to compete for seed funding. Read on to find out all about Essex Startups, the BIG Pitch, and the student businesses who took part…
First, I'm delighted to welcome Lauren Gräeve, Student Enterprise & Entrepreneurship Manager! Lauren, what's your quick pitch for Essex Startups and the support the team provide to students?
Essex Startups is a service within The University of Essex that supports students and graduates for up to 5 years with startup and business advice. We offer 1:1 sessions to help develop business ideas, as well as workshops and programmes to support the growth and scale of these ventures. Alongside this we have regular pitching events which gives the students and graduates an opportunity to pitch for funding. 
It was a real pleasure to join the judging panel for the Big Pitch, can you tell us a bit more about the event?
The Big Pitch is a yearly event which has been running for more than 5 years now. The process starts with the Summer Bootcamp in June and participants are asked to complete a business plan over the summer. On completion of this they are then invited to pitch their business ideas to a panel of judges in The Big Pitch in October. Student from any field of study and graduates can apply and the aim of this process is to get early-stage ideas developed with a full business plan and vision for their future. They also have the possibility to win funding if successful, to further excel their business. Since 2019 we have awarded 12 businesses over £15k in total.
That must be a great boost to these very early stage businesses! What has happened to businesses who have received funding?
We have seen a lot of success from winners of the The Big Pitch- some have gone on to higher funding rounds of up over £500k with the Angels@essex platform. We have also seen at least 6 registered businesses that are still trading. And some really exciting opportunities that are currently in progress. 
 Let's hear from one of those past winners now: McCartney Aldous, Founder & CEO of The Student PT. First, tell us about the business and how Essex Startups helped you get going?
The Student PT lowers the barriers to exercise, a powerful combatant to mental health challenges, and gives students the tools to build and maintain good habits together. 
We are developing our App Student PT Connect, to enable student to find others embarking on their fitness journeys together and providing them with exercise programmes, removing the knowledge barrier. 
The Essex startups Team have been vital to not only my business development but my personal growth. 
Without them I would have no business plan. 
Without them I would have no vision.
Without them I wouldn't believe in myself to make this happen.
Without them there is NO Student PT. 
I am grateful for all the support and guidance the team provide and would encourage anyone with even the craziest of idea to take the leap and speak to them.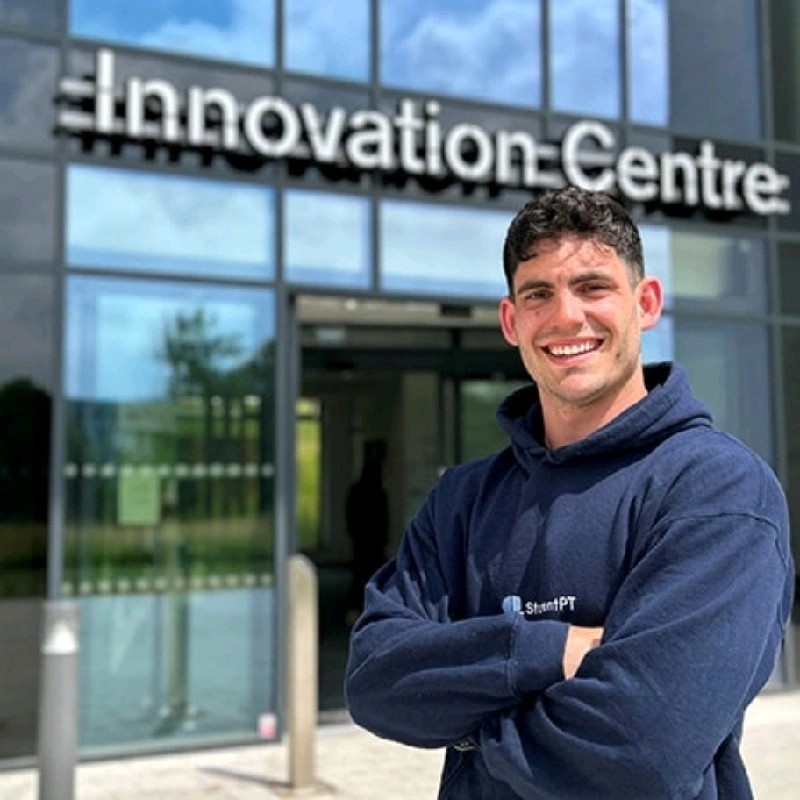 And you also won funding through a Big Pitch event! How did you make use of the award?
I spent the funding on proving my concept through running FREE programmes for students and marketing the business to students, leaflets, adds and a PT platform to provide a similar service to what we are developing in our app. 
The funding I have received from the Big Pitch allowed me to make a start on my dream. Without the funding I would have thought this venture would be too expensive and never have continued on my mission to bettering students lives. 
Find out more about The Student PT here!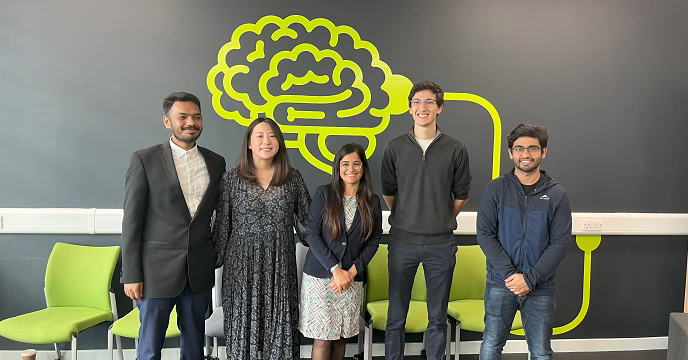 So, back to this year's Big Pitch! Lauren, can you tell us a bit about how the pitchers were selected and what support they received to prepare?
The 5 business that pitched all participated in the Summer Bootcamp, within in this 2-day event they learnt all about the fundamentals of starting a business. They then had support and guidance over the following 3 months to write a business plan. This was supported directly by the Essex Startups team who give feedback on each section.
It was a really varied group, and it was exciting to see such a mix of pitches and hear the range of ideas students are coming up with.
Each pitcher only got 5 minutes to tell the judging panel all about their business and what they would use the funding for, so I'm going to give an even speedier summary of each one…
First up was Fabrizio Natali, pitching Edesia, a food subscription box providing tasty authentic Italian food to homesick Italians and foodies across Europe.
Next we heard from Vijay Sethuraman, who pitched his programme for teaching robotics to kids, London Robotics Club
Third to the podium was Reetika Mehta, whose not-for-profit startup, Generations – Hand in Hand, aims to help lonely elderly people to connect with younger volunteers to provide support and connection.
Our penultimate pitcher was Syed Akash, who pitched Purplegeeks, a one-stop solution for tech and digital marketing.
Last, but certainly not least, was Mizuho Nagato, who is developing Sparkee, a language learning app for reviewing different types of media in different languages, helping learners find new content to learn from.
Finally, let's hear from some of this year's awards winners! The judging panel had £3000 to award, and we chose to share it between three of the businesses, awarding £500 each to London Robotics Club and Sparkee, and £1000 to Generations – Hand in Hand. 
Mizuho, congratulations on your award for Sparkee, did you enjoy the event and what do you plan to do with the money?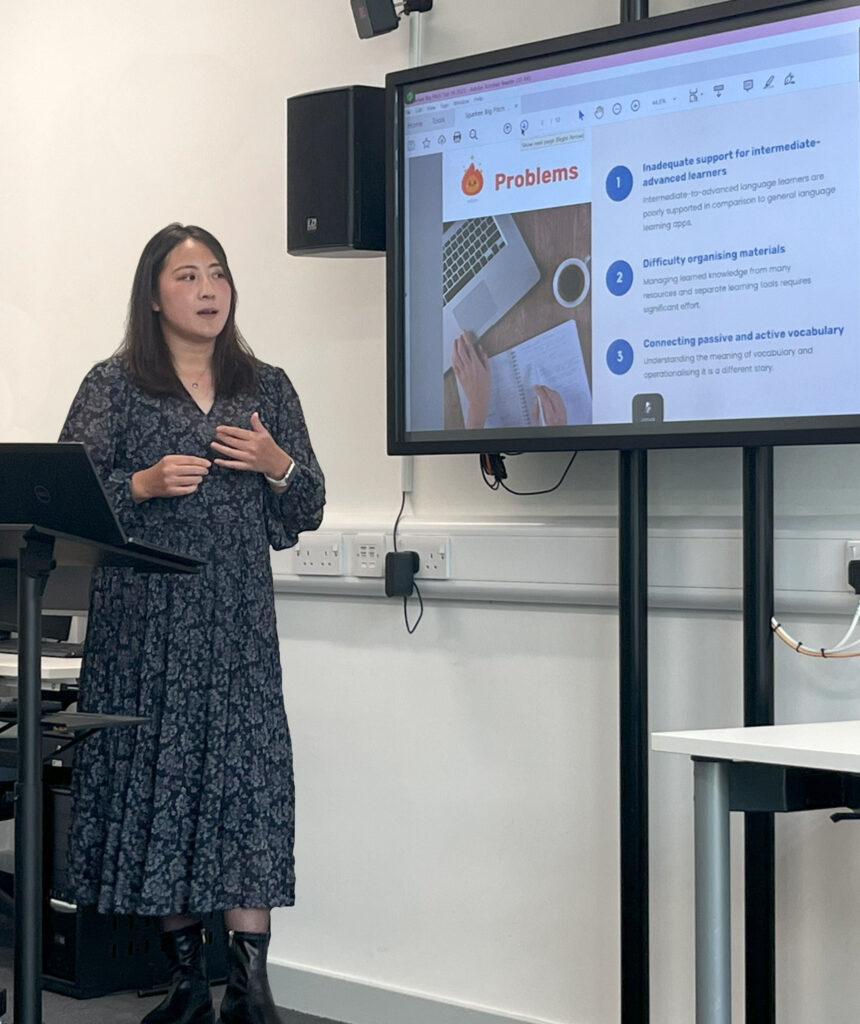 Yes, I thoroughly enjoyed the pitching process. I learned which aspects of my business needed improvement and what I need to work on to convey my concept more effectively. It was inspiring to listen to my colleagues' ideas and witness their hard work as well.
I participated in the Big Pitch event because I wanted to start developing a business plan for my business. This would allow me to showcase my business to potential investors and anyone interested in it. And I saw the opportunity to pitch as a valuable way to move forward and receive feedback. I plan to utilize the prize money for marketing purposes.
I would highly recommend participating if you want to gain insights into what it takes to start a business and delve deeper into your business idea. 

Vijay, you're a familiar face in the Innovation Centre so it was great to see you win an award for London Robotics Club. How has your experience been with Essex Startups and what will you use your award for?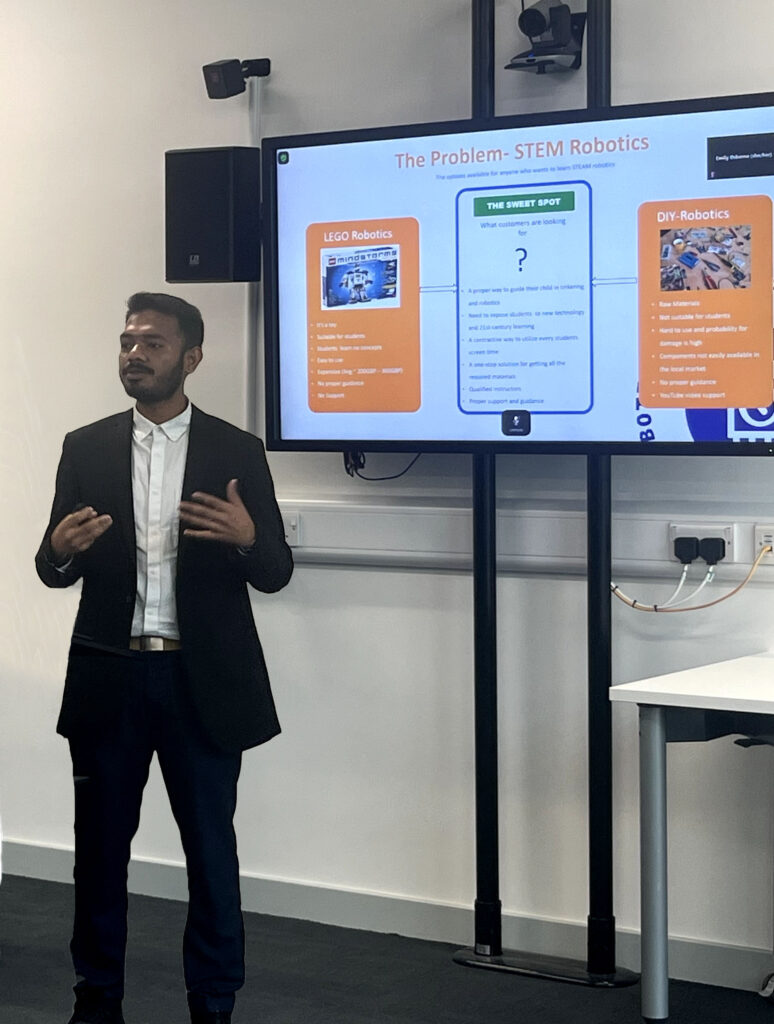 I chose to participate in the Big Pitch event because I had a great idea and wanted to turn it into a real business. The Essex Startups team was really supportive. They kept me on track by giving me tasks each week. Their feedback was more than just reading through my work; they provided useful insights that helped me refine my business idea. 
Initially, my plan was a bit fuzzy, but as I tackled these tasks each week, I started to grasp the business better. By the end of the pitch event a few weeks ago, I had a clear idea of my business, who my customers were, and how to market to them. 
Taking part in the pitch event was a rewarding experience. After three months of completing all the tasks, I had the opportunity to present my business idea to a panel of judges. Their feedback was eye-opening and taught me valuable lessons. 
I intend to use the money to conduct surveys and hold live interviews with potential customers to better understand their needs and preferences. Additionally, in the upcoming month of November, I'll be reaching out to students and parents for another market research study. The funds will also be used to hire video editors and acquire essential software needed for building robots and related materials.
Congratulations Reetika, you took home the biggest award of the event, for your business providing companions to the elderly, Generations – Hand in Hand! What did you take away from the experience, aside from the money?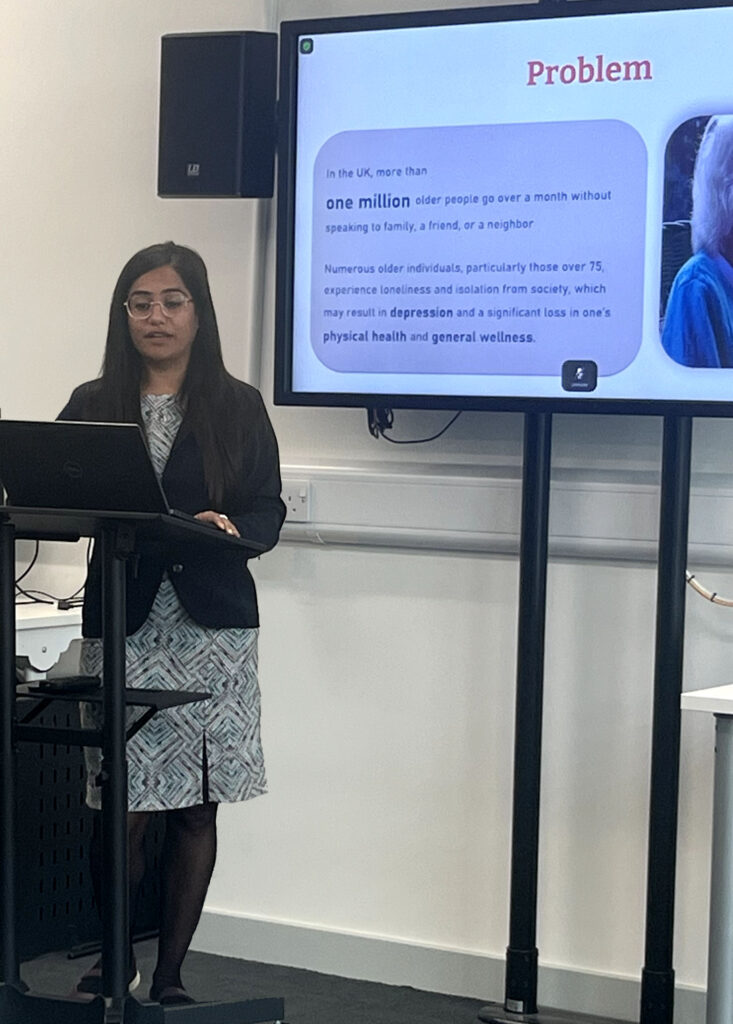 It was an amazing experience to be a part of the Big Pitch event and pitch my idea in front of judges and other entrepreneurs. Participating in the pitching was an extremely rewarding experience. It gives me a platform to confidently talk about my business idea, receive valuable feedback, and enhance my presentation skills. 
The event provides a unique platform for innovators and entrepreneurs to showcase their ideas and projects. We got to learn a lot in detail about our business idea with the continuous support of the startup team for almost 3 months while preparing our business plan.
The continuous support and mentorship provided by the Essex startup team throughout the journey of creating my business plan was invaluable. Receiving constructive feedback on every part of the business plan was crucial in shaping my vision, refining my approach, and preparing me for the dynamic landscape of entrepreneurship. The workshops and training sessions organized by Essex Startups have been a rich source of knowledge and practical skills. From marketing strategies to financial planning, these sessions have equipped me with the tools necessary to direct the complexities of entrepreneurship.