Innovation Centre, Knowledge Gateway has welcomed two new businesses to its growing business community: research agency, Agile Research and cloud developer, Innovative Creations.
Based on the Knowledge Gateway research and technology park at the University of Essex's Colchester Campus, the newly opened Innovation Centre offers flexible workspace solutions, networking opportunities, business support and masterclasses for innovative technology businesses.
Officially launched by the University of Essex Chancellor and Speaker of the House of Commons, John Bercow, this exciting venture is a partnership between the University of Essex and Oxford Innovation, the UK's leading innovation centre operator. Their joint aim is to make high-tech, creative start-ups and scale-up businesses into sustainable and commercial successes.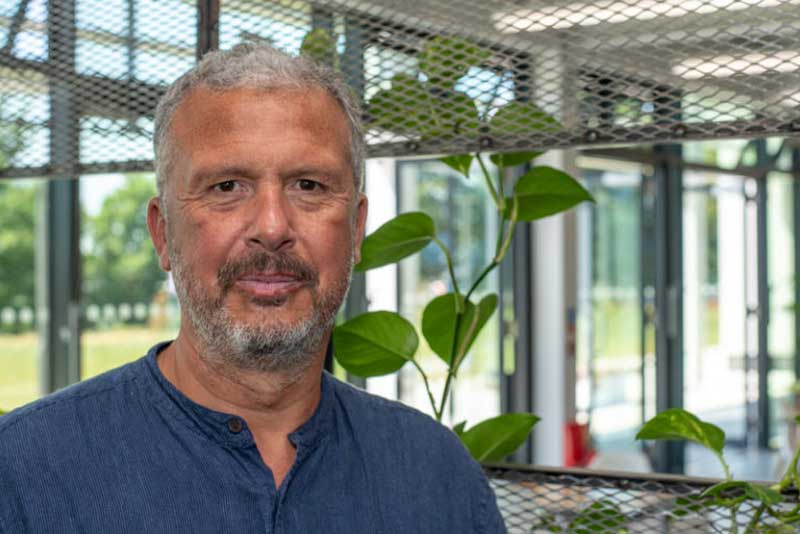 Agile Research
As an independent research agency, Agile Research has been in business for just over a year. However, their Research Director, Nick Richmond, has practised UX, user research (UR) and user-centred design for 20 years, most recently for GOV.UK. He specialises in primary research and how best to incorporate findings and results into product and service development. "Rather than testing to see if something works at the end of the process, feedback should inform decisions and designs from the outset, and consider the end users' situation and long-term engagement. We all expect to succeed first time and without having to read the manual, but informed decisions can be the difference between success and failure."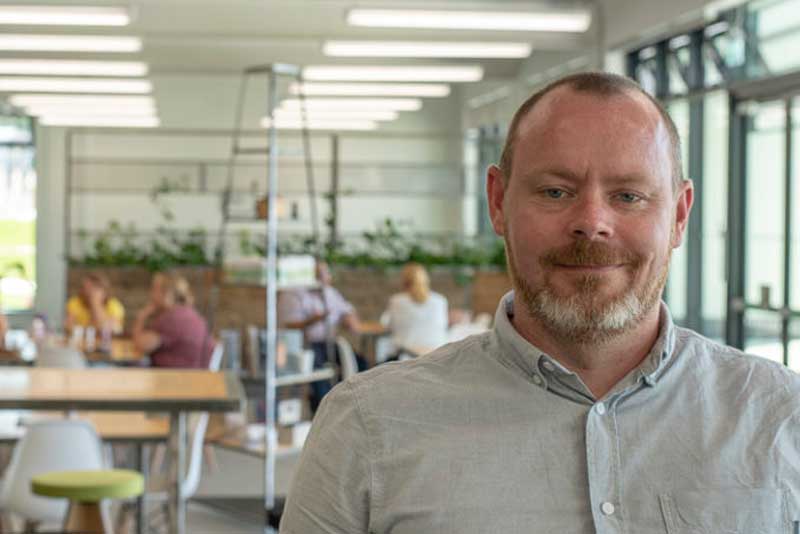 Innovative Creations
Innovative Creations has been going strong for over 18 years, offering cloud development services focusing on industrial Internet of Things (IoT), big data and analytics. The sector they focus on primarily is energy, but as the company is moving into manufacturing and is developing sensors for housing, things are changing. "My long-term goal is to become a hardware company. We'll be making our own products by Q1 next year", said CEO, James Brand. He envisages Innovative Creations returning to their roots in industrial IoT and has plans for further collaboration with the University of Essex in the works.
Why the Innovation Centre Knowledge Gateway?
James said: "There's nothing in the area like this. We're keen to meet people and collaborate. And it's well-connected to the University. We've had a lot of interns from the University of Essex come through the business already and have taken one of them on permanently. The resources and networking opportunities are a real draw."
Nick said: "It's a good fit with what we do and our experience of working with emerging products and services. The flexible contract here is really appealing and we're in the process of upsizing – moving from the shared space to a dedicated office. The business support is also proving invaluable with Neil, the centre's Innovation Director, already helping us to make links with the University, local businesses and funding opportunities."
Could your tech business flourish with state-of-the-art facilities and a thriving entrepreneurial community? If so, get in touch with Centre Manager, Daniel Smart, to organise a tour. Call 01206 405500 or visit innovationcentre-kg.co.uk to find out more.