A new home for early stage and start-up technology companies plus student entrepreneurs has officially opened at the University of Essex's Knowledge Gateway research and technology park.
Speaker of the House of Commons and Chancellor of the University of Essex, The Rt Hon John Bercow MP, helped launch the £12m Innovation Centre, Knowledge Gateway at a special event attended by business leaders and key partners at the University's Colchester Campus.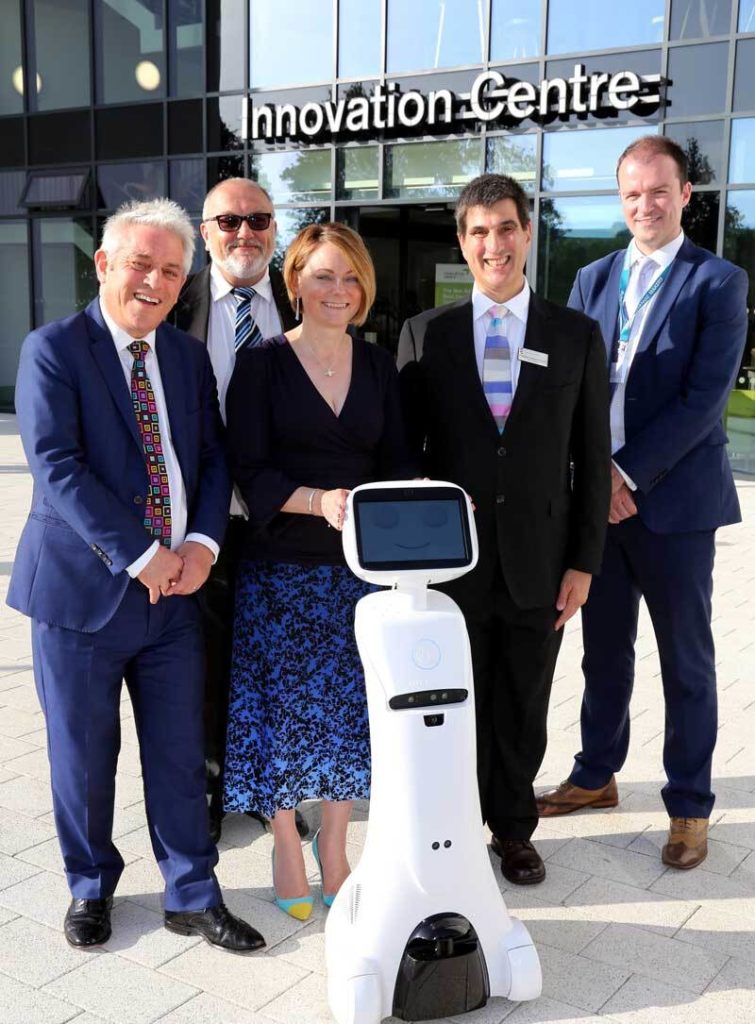 The Innovation Centre is being operated by the UK's leading innovation centre operator, Oxford Innovation, and will eventually house more than 50 businesses. It is also the base for Studio X, the university's digital creative collaborative studio and student start-up programme.
Mr Bercow, who graduated from the University of Essex with a first-class honours degree in government in 1985, said: "The Innovation Centre takes this university's engagement with business to a new level. I'm incredibly excited to see how this community grows and I will be coming back to meet the companies which move in and the students who will be developing their business ideas here.
"Bold, curious, free – that is how we talk about the Essex spirit and we hope every business and every student who comes into this space will be inspired to take forward new ideas."
Guests at the launch toured the facilities and also met Amy a service robot created by Chinese company Amy Robotics co-founded by Essex graduate Dr Ruijiao Li who is the company's chief roboticist.
The Innovation Centre provides an impressive base for early stage technology businesses to thrive. The 38,000 sq. ft. centre boasts over 50 self-contained offices and co-working solutions suitable for one to 11 people.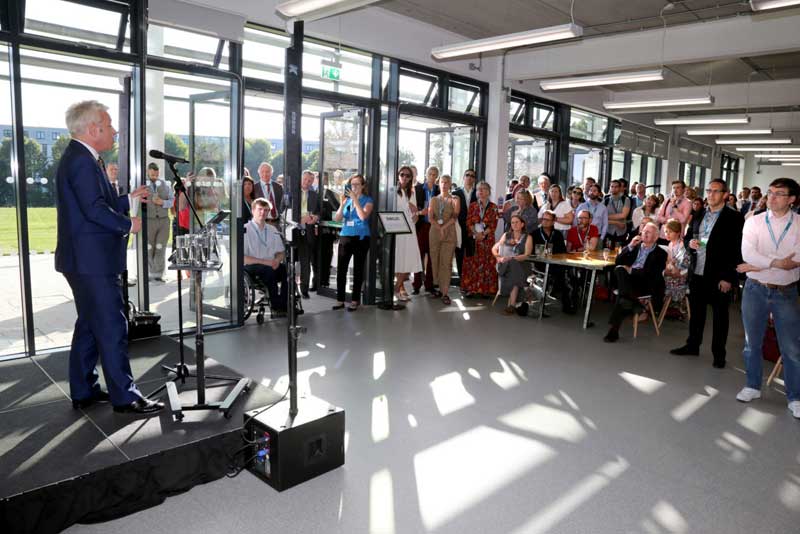 As well as this, customers can take advantage of impressive meeting and conference facilities, tailored business support and Studio X plus access to the University's facilities on its Colchester Campus alongside its research and enterprise networks.
Jo Stevens, Managing Director of Oxford Innovation, said: "We are delighted to officially open this fantastic facility, which will help to propel innovation in the region.
"Our expert team is committed to supporting the next generation of business leaders to reach their potential at the same time as creating jobs and boosting the local economy. We very much look forward to the future at the Innovation Centre, Knowledge Gateway."
Ensuring all customers, visitors and events are fully catered for, the centre provides on-site facilities including a café and areas for students to develop business ideas and space to showcase research, linked to the creative and digital sectors.
The centre is being backed by £2m of support from the Government's Local Growth Fund via the South East Local Enterprise Partnership (SELEP) and a further £2m from Essex County Council.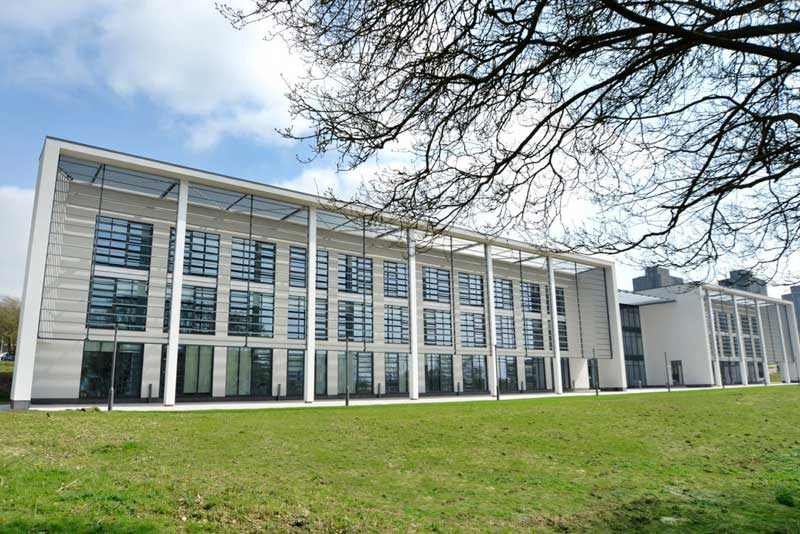 Adam Bryan, Chief Executive of SELEP, said: "This investment creates an environment in which rapid-growth businesses and our entrepreneurs of the future can work alongside each other. The aim is to bring forward ideas and get them to market to drive forward the South East economy.
"This important collaboration between the University, Oxford Innovation, ourselves and the County Council, will send out a very positive message to local entrepreneurs that we are committed to supporting them on their path to commercial success."
Cllr Tony Ball, Essex County Council Cabinet Member for Economic Development, said: "Essex County Council is proud to have contributed £2m to assist the University of Essex in creating this Innovation Centre, which will support businesses, and connect them to cutting-edge researchers and gifted students.
"We look forward to the University and businesses from across Essex using the Innovation Centre's facilities; creating a long and lasting impact in growing the digital and science based business base of the County.
"This is all part of the county council's backing for businesses to create great jobs, and increase the earning power of people throughout Essex, with investment in skills and industries. Which means our County is working overtime to deliver the Government's Industrial Strategy and helping to make Essex the place to be for businesses and people to really thrive."
The Knowledge Gateway research and technology park is based on the University of Essex's Colchester Campus and is becoming the location of choice in the east for knowledge-based science, technology and digital creative companies. The University has invested more than £50m in the Knowledge Gateway which includes the Innovation Centre, Parkside Office Village and Essex Business School.
Oxford Innovation is the market leader in managing flexible workspaces and supporting innovative early stage science and technology SMEs.
If you would like to know how the Innovation Centre, Knowledge Gateway can support your business, please contact the team on 01206 430 266 or visit: www.innovationcentre-kg.co.uk