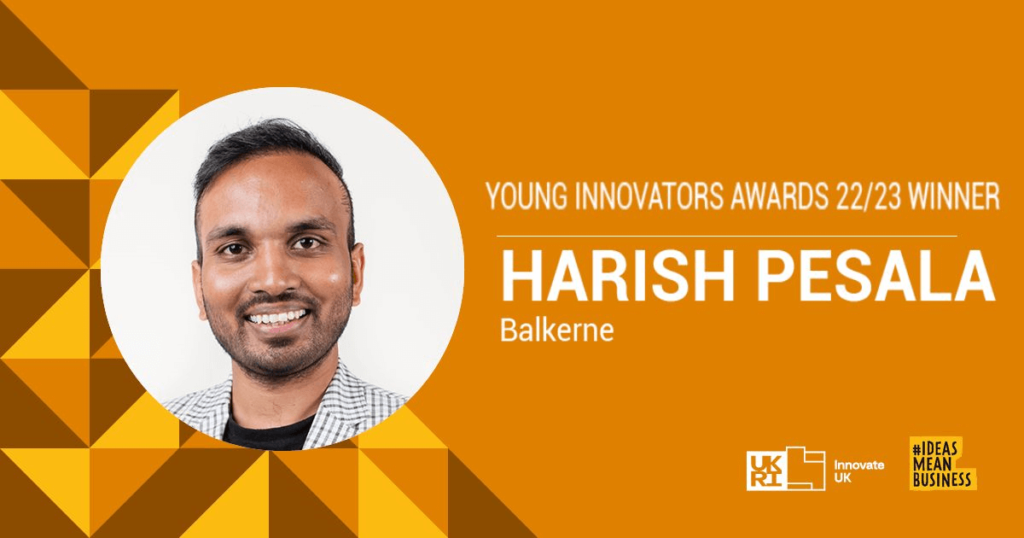 Balkerne's CEO Harish Pesala is one of the recent winners of the Young Innovators Award 2022/23, a programme funded by Innovate UK, the UK's national innovation agency. Balkerne was the first company to join the Innovation Centre Knowledge Gateway (ICKG) and since then, they've gone from strength to strength.
"I am grateful to receive the award and support from Innovate UK and their ambition to support young people to become the next generation of entrepreneurs." 
"I am also glad to have started Balkerne at the Innovation Centre in 2019, its exactly the hotspot for innovation we needed in Colchester and East of England. We've since recruited graduates into 8 internships from STEM degrees at the University of Essex which then led to 5 full-time positions within the company."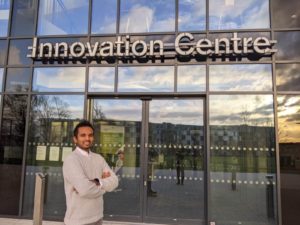 Indro Mukerjee, CEO of Innovate UK said: "The Innovate UK Young Innovators program is an important part of our many activities to strongly develop the talent pipeline needed to further drive our innovation nation. I warmly congratulate all the Young Innovators Award winners and look forward to keeping in touch as they progress".
Science, Research and Innovation Minister George Freeman said: "Innovation is about developing new and better ways of doing things – something young minds naturally do. Our Innovation Nation mission – and 50% increase in Innovate UK budget – is about investing in R&D in all parts of the UK to help drive economic investment and create exciting new career opportunities. 
Oxford Innovation Space and ICKG Innovation Director Neil Griffin commented: "Balkerne were our first business in the centre, so we always have an affinity for them. It is great to see the impact they are now having on a national stage. I'm thrilled for Harish to receive this award as I know how hard he and has worked to get here" 
About Young Innovators
As part of UK Research and Innovation, Innovate UK wants to give inspiring young entrepreneurs the opportunity to take their business idea to the next level through our Young Innovators programme and #IdeasMeanBusiness campaign.
The programme nurtures the talents of tomorrow to tackle some of society's most pressing challenges. The programme also aims to help build a more inclusive, accessible business landscape, whilst ensuring that every part of the country can power our collective success. It will support young people for 12 months, with award winners benefiting from a £5,000 grant, one-on-one coaching and an allowance to cover living costs.
#IdeasMeanBusiness campaign was devised to encourage and empower young people from any background to innovate and be successful. It encourages and enables entrepreneurship and innovation among more young people and brings new diverse ideas, passion and expertise into the innovation ecosystem.
Find out more: https://ktn-uk.org/programme/young-innovators/[HP1] [NG2] 
About Balkerne
Balkerne helps businesses and insurers minimise the damage and impact natural disasters and manmade events through their award-winning software SmartResilience, helping organisations save on the cost of potential damages and insurance costs.
About ICKG
The Innovation Centre Knowledge Gateway is home to innovative and collaborative businesses on the University Enterprise Zone at the University of Essex in Colchester. It is affectionately known as the ICKG and is known for growing and scaling up local businesses, via its free in-house business support.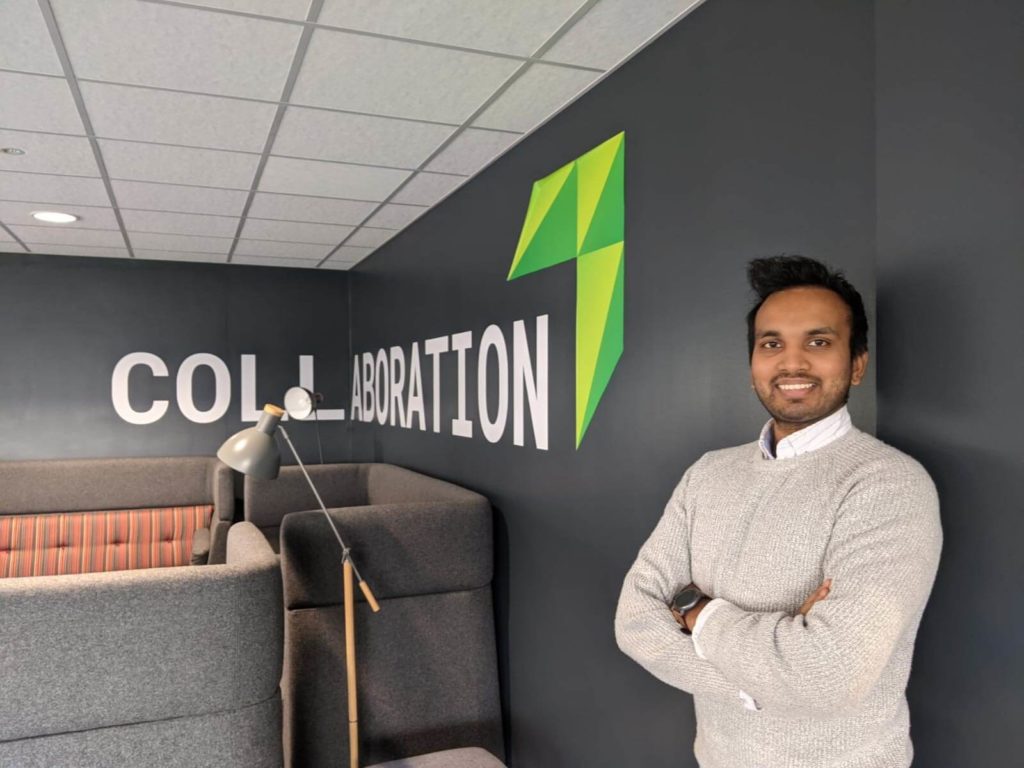 About Innovate UK
Innovate UK inspires, involves and invests in businesses developing life-changing innovations to create a better future. Providing sectors with expertise, facilities and funding, Innovate UK helps test, demonstrate and evolve ideas, driving UK productivity and economic growth. Innovate UK's network and communities of innovators realise the potential of ideas and accelerate business growth.
If you want to join Harish as part of our exciting community. If you would like to be part of The Innovation centre please reach and via our contact details below, we would love to show you around. 
Find out more about our office space solutions, or contact us at info@innovationcentre-kg.co.uk  or 01206 405 500.