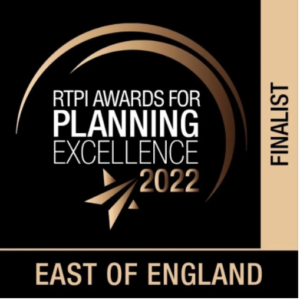 We are excited to announce that DAC Planning have been shortlisted for the RTPI Awards for Planning Excellence 2022 in East of England, for the category of Small Planning Consultancy of the Year. This reflects their ongoing work and achievements in providing dedicated plan-making support throughout the country.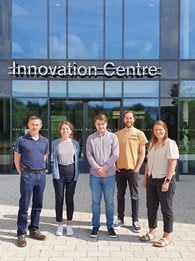 They are based here at the Innovation Centre and here is a bit more about what they do:
DAC Planning
DAC Planning is a professional planning consultancy based in the East of England, servicing clients nationally. DAC Planning provides professional planning consultancy services to public sector clients and local communities with a strong background in the production and implementation of planning policy.
Understanding the significant impacts that planning decisions can have on individual people and communities, DAC Planning place great importance on high quality, thoughtful, and sustainable planning which creates safe, enjoyable, and beautiful places to live and work. Knowing the pressures and complexities of local Government, DAC Planning brings extensive experience in providing cost-effective solutions meeting clients' requirements.
A massive congratulations to David Coleman and his team and good luck in the final, we have our fingers crossed 🤞