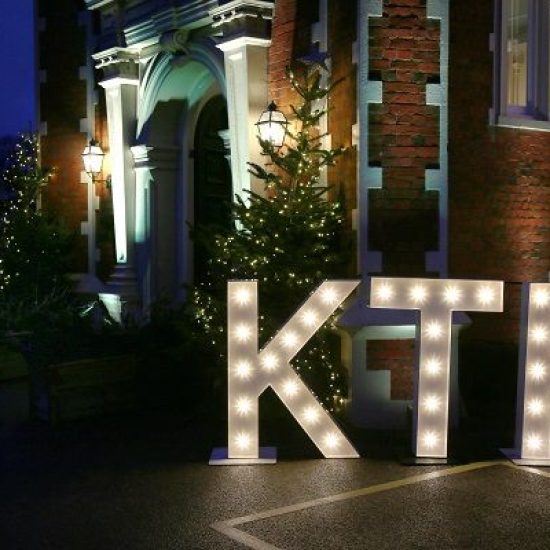 The University of Essex Business engagement team have just moved into the Innovation Centre. From award-winning Knowledge Transfer Partnerships to consultancy and contract research, they are all about collaborating and sharing their expertise and innovating business. 
They have also just received Number 1 status for Knowledge Transfer Partnerships in the UK. 
Newly released data from Innovate UK has revealed the University of Essex as the leading institution for active Knowledge Transfer Partnerships (KTPs) in the UK.
Topping the table for the first time, Essex has fast become the partner of choice for businesses looking to innovate across both the East of England and London, and now the UK, with 40 KTPs and £10.2m secured in funding to support their delivery.
Knowledge Transfer Partnerships (KTPs) are available to all businesses, large or small, and empower them to innovate and grow through collaboration with leading university academics and newly hired talented researchers.
With the aim to drive productivity and economic growth, KTPs help businesses to develop new products, processes and services through the use of the knowledge, technology and skills generated by the University. Importantly, they also offer access to funding grants from Innovate UK – the UK's innovation agency that's part of UK Research and Innovation.
At Essex, all KTPs receive dedicated support from University's Business Engagement team, part of the Research and Enterprise Office, who have helped propel Essex to the top of the table for KTPs in the UK. In addition to the 40 active KTPs, to date the team has successfully completed 55 KTPs to the value of around £9m.
Holly Leonard, KTP Manager at the University of Essex comments: "At Essex we're proud to be leading the way in delivering world-class Knowledge Transfer Partnerships that are having a huge commercial impact on businesses not only across Essex, but also the UK. Our successful climb to the top spot for KTPs comes as more companies than ever look to collaborate with Essex. Our academics are passionate about applying their cutting-edge research to real world challenges to create new products, processes and services."
"We help guide businesses through the entire Knowledge Transfer Partnership process from start to finish and have a sector-leading track record at winning funding. All of our projects are commercially driven and underpinned by academic expertise – the ethos at the very core of our team is to make engagement and partnership with Essex seamless and easy."
Professor Chris Greer, Pro-Vice Chancellor Research adds: "We pride ourselves at Essex on world-class research, enterprise and knowledge exchange. With real purpose and impact, our researchers can find solutions to meet any business challenges brought to us through the KTP Programme, and our links with industry partners will continue to help us break boundaries."
"Recently we've seen more KTPs than ever focusing on health and enablement through technology and our new Institute for Public Health and Wellbeing, launching in February 2022, will play a huge role in helping take on the health challenges we face."
Natalie Cramp, CEO of Profusion Media – a data agency that specialises in predictive modelling, email marketing, business intelligence and customer satisfaction – who recently completed a KTP with Essex comments: "The University of Essex has been a crucial partner to Profusion and we wouldn't be where we are today without them. Having professors accessible to us and being able to learn from the latest academic insights and take those into our services and products for clients has been really transformational.
"The relationship with Essex has blossomed far beyond the KTP and developed into a much deeper partnership. It's one where we've launched new services together and we've been able to collaborate on commercial bids – so there's been more opportunities as a result of starting to build a relationship through a KTP."
The three most recent partnerships to have secured funding demonstrate the wide-range of business looking to use Essex expertise to innovate:
Shepherd Compello – a data science project revolutionising the management of risk in warranty provision.
Lewden Ltd – a supplier of high-end electrical components who will be redefining their digital strategy with Essex Business School and updating their business model.
Advent Insurance Management – a supplier of software services to the Lloyds of London insurance market looking to develop a sophisticated matching algorithm for their expert platform.
If you are looking to develop a Knowledge Transfer Partnership, or any other kind of funded collaboration with Essex contact the Business Engagement team today via business@essex.ac.uk or visit www.essex.ac.uk/business.