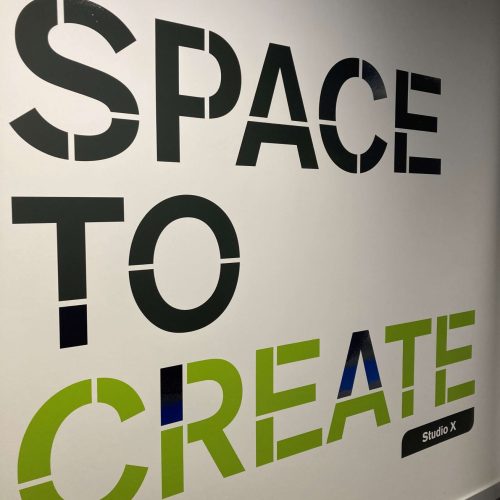 Budding businesses will soon be able to apply for an innovative mentoring scheme – which could land them a vital £15,000.
Student, staff and alumni are being urged to apply for The University of Essex's Evolve programme held inside the Innovation Centre Knowledge Gateway.
The Essex Startups initiative supports the most ambitious and promising ideas from early stages to a full pitch where they can land key funding for their Start-up businesses.
It starts with a three-month programme of weekly expert forums and workshops, giving participants the chance to hear from leaders on key topics and how to launch new ventures.
This leads to a six-month period of development, with additional support and mentoring, culminating in a demo day where they present to investors.
Previous success stories include graduate Abel Akale who received £15,000 for ONEOFFNATURE – a curated online marketplace for one of a kind, made to measure ethical sustainable fashion.
Abel said: "The support I received from Essex Startups has been so important in my progression as an entrepreneur.
"The team helped me to develop the vital business skills needed to launch a start-up and instilled in me the confidence and belief that I can make a difference and have a positive impact on the world."
Another success story is Learn to Learn an online language tutoring platform focusing on soft skill development and reducing learning time.
Graduate Camila Fernanda Valenzuela Arriagada and, her husband, Sebastian Flores secured £15,000 and praised the programme.
Seba says "We found the evolve programme very useful because we could network with other founders.
"Thanks to this event, we felt like a part of a community."
And Cami added: "Starting your own business can be like a rollercoaster, but everything starts to become possible when you have a support system around you.
"Essex Startups do not only help you grow your business but also you as a person."
The applications for the next evolve programme, starting in February 2023, will open at the beginning of November.
Head of Start-Up Support Andy Mew said: "It's been inspiring to watch every business that participated in the evolve programme develop over the past six months. It's clear that the hard work our students and graduates are putting into their start-ups is paying off.
"For the businesses who received investment through our Knowledge Gateway Seedcorn fund, they have demonstrated how this investment will propel them to the next level and fully commercialise their ideas to generate new customers and increased revenue.
"We're excited to see the next generation of business owners emerge from the University of Essex and wish all of them the best of luck on their future entrepreneurial journeys."
We love having these types of initiatives based here in the Centre.  If you would like to be part of The Innovation Centre Knowledge Gateway please reach via our contact details below, we would love to show you around. 
Find out more about our office space solutions, or contact us at info@innovationcentre-kg.co.uk  or 01206 405 500 .