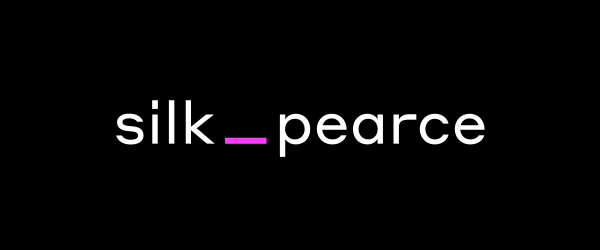 We have been speaking to Silk Pearce for a couple of years about taking space with us and it is great they have made the decision to join our growing Digital Creative sector here at The Innovation Centre Knowledge Gateway. They moved in over the summer but we recently found time to sit down with Co-founders  Anthony Blease and Ian Coote to see how they are settling in. 
It is great to have Silk Pearce in the building, tell us a bit more about the business? 
It's great to be here and thanks for making us feel so welcome. We're a brand design agency that works for local, national and international clients across a range of sectors including arts & heritage, science & technology, healthcare, FMCG, education, property and paper manufacturing. Our approach to all projects big or small is to come up with strong, ideas-based design solutions. Above all, we are problem solvers and like to keep things simple, improving our clients' businesses through our creativity.
Can you tell us what are you working on at the moment? 
As well as our regular client work, supporting them with ongoing design and marketing projects, we've got a brand refresh which we have recently completed, that has just gone live for a new client of ours, Axora. They are a technology company working in the Metals, Mining and Energy industries, helping to make processes more efficient and sustainable through engineering, AI and other technological solutions. We refreshed their identity including creating a new memorable strapline, 'Groundbreaking solutions for groundbreaking businesses. A key focus was drawing on the 'X' in the name 'Axora' as a focal point for the identity linking it to the notion that 'X marks the spot'.
What makes the X device so unique is that it can change scale, weight and even be repeated to make abstract patterns, typography, or imagery across the brand. Distilling the idea that Axora's service is adaptive for any client and communicating that Axora is constantly evolving, offering the latest innovative solutions for the Mining and Energy industries. 
Last month also saw the launch of our Kind IVF branding for our long-term client, The London Women's Clinic. It's a new fertility service offer that aims to make IVF kind to the pocket and the body. The brand is centred around kindness in a visual sense with the use of soft and contemporary colour gradients, hand-drawn illustrations and typography but also in the copywriting and messaging which is deliberately written to be approachable, warm and friendly. From the start, a deliberate decision was made not to use photographs of babies in the identity which is often the go-to for competitors. We felt this more sensitive and considered approach would chime with patients and well, be kinder.
Our client base is quite varied, we also work for luxury Italian paper manufacturer, Favini. We recently completed the brand naming, packaging design and creation of the colours in the range for their new 100% recycled paper, which is also made using 100% green energy. 'Circolor' is based on the idea of recycling and the circular economy process that makes the paper. Using a graphic roundel motif that feels like it is revolving continuously to represent the paper.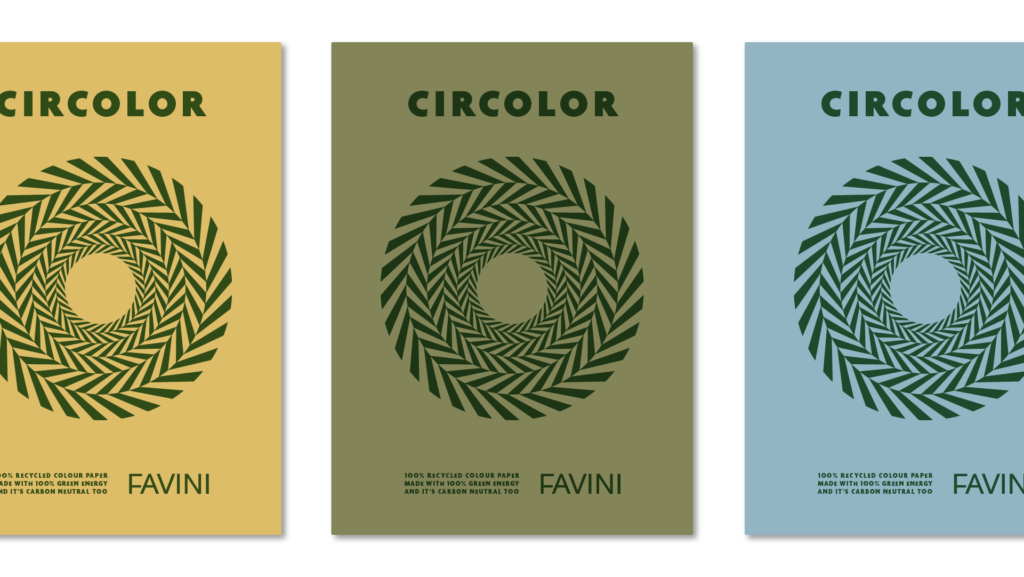 What do you think makes you stand out in your industry? 
I'd like to say the way that we approach projects and always make them tailored for each job. We don't just churn out the same work in a different way but always deliver unique designs that are created specifically for that project. We take pride in collaborating and working with clients to deliver work that is on brand and on brief and like to see ourselves as part of our client's team rather than just working for them. We are passionate and care about the work we do, down to the finest detail and believe that great design and more importantly a great concept, has the ability to make our client's services, product, brand or message stand out from their competitors, whether that's on-screen, in print or on a 100ft billboard. 
In your opinion what is the next big thing in the Digital Creative Sector?
From a design perspective, I don't see creativity as being tied to specific media or sectors. A great creative concept will stand up and transcend across all media, digital or other. I think the popular answer would be to say VR or creativity in the Meta Verse, but in all honesty, I think there has been and will continue to be a bit of a backlash to these 'less human' experiences and a resurgence of people wanting engaging, tangible and personal ones instead. I mean we spent the best part of 18 months behind screens being isolated from others during the height of the pandemic. I think real-world exchanges, creativity and experiences are going to be the next- old big thing!
What made you decide to join the ICKG? 
We actually looked at the Innovation Centre at the start of 2020 (before Covid). We had in mind we wanted a more flexible workspace with break-out spaces, meeting rooms and importantly other businesses and people that we could engage and potentially work with, sharing skills and knowledge. Due to the pandemic, it took us over two years to make the move, but we are very pleased that we have and looking forward to taking the business forward in our new home. 
What would you say to a growing business that is considering moving to the ICKG? 
That it's a great place to be. Other than for the reasons mentioned in my previous answer (and a lovely coffee shop too!), it has the ability for you to grow your business. With a range of different sized offices that you can scale up to as well as business support, funding access and opportunities to engage with other businesses located at the Centre, but also further afield too. 
So, what's next for Silk Pearce?
It's been a busy year to say the least! We have some exciting projects coming up towards the end of the year, so the team will be working hard to deliver those and then looking forward to the break over Christmas to recharge and then get going again in 2023! We are looking forward to the start of the new year at the ICKG, and getting more involved with events and community activities. We have plans to expand the team and do more great creative work for our current clients and hopefully some new ones along the way too!
If you would like to reach out to us here is our website for you to connect: Silk Pearce | Branding, Design and Digital creative studio in Colchester, UK
We really value our community and the likeminded people and businesses that are in it. If you would like to be part of The Innovation centre please reach and via our contact details below, we would love to show you around. 
Please contact us at info@innovationcentre-kg.co.uk  or 01206 405 500