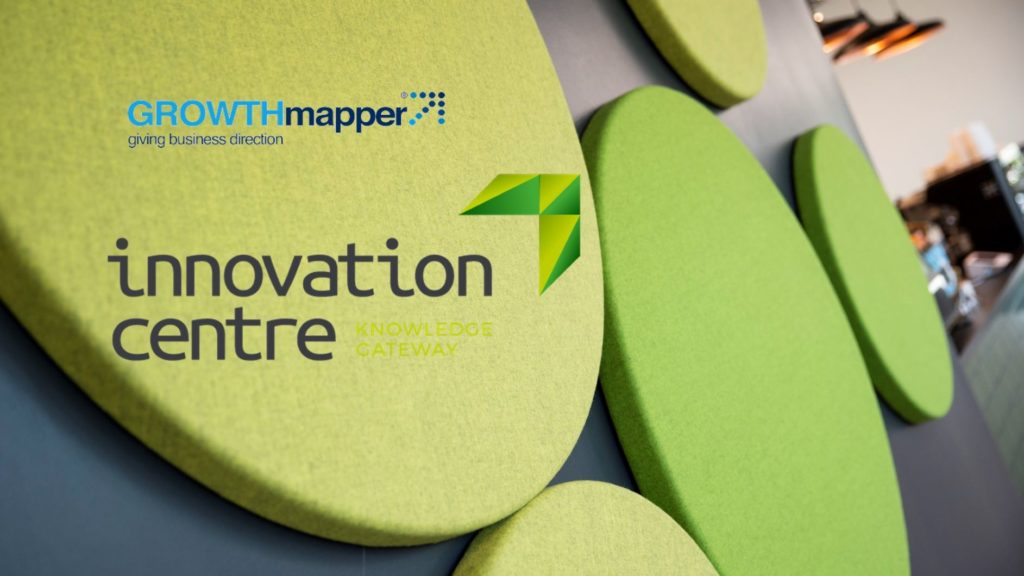 One of the free added value services we provide as part of our package here at The Innovation Centre Knowledge Gateway is GROWTHmapper for Start-up, Scale-up and SME's businesses. This is delivered by our experienced coach Neil, right here in the centre.
GROWTHmapper is the UK's leading business diagnostic tool, developed and wholly owned by us at Oxford Innovation. It is aimed at High growth start-ups, and this valuable tool is available for all the customers and residents here within the Innovation Centre. Over the years, it has helped over 30,000 businesses across the UK, and it can be done entirely online so does not require face-to-face meetings for completion or analysis. It basically gets to the route of challenges you have, plus highlights what is working well to enhance steps forward. It is delivered via our Innovation Director Neil; whose experience helps to get under the skin of your company and guide you on solutions.
How we deliver it and what you can get from it.
Up to eight members of the companies team complete GROWTHmapper® online. Each answer around 90 questions (taking approximately 15 minutes to complete) on key business areas including strategy, cash, sales, leadership, operations, sustainability and innovation.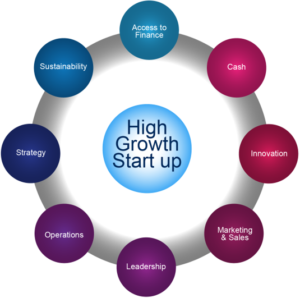 The subsequent report and analysis provide valuable insights into the businesses perceived strengths and weaknesses, highlighting areas requiring improvement and focus. A series of graphical outputs are generated through charts and easy to read spider diagrams to provide a visual representation of the team's perspectives on where the business is strong (out of 10), and where improvements are needed. In essence you can easily see the 'gaps'.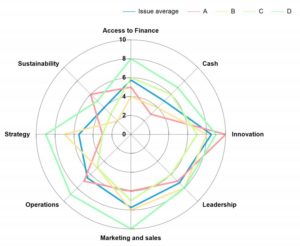 These form the focal point for a facilitated two way discussion, led by our accredited coach Neil, which illuminates the agreed business support needs of the business and builds the foundation for a strategic route to future business objectives. The overall outcome of this to create innovation, help the business to accelerate and above all generate impact in the weaker areas.
Neil has run this with a variety of different businesses within the centre, with all having benefitted in some way from this approach. The feedback is delivered in such a way that it inspires change for the best.
"Neil ran a GrowthMapper session with me, which helped unlock insights into my business" James Brand CEO Innovative Creations
KEY FEATURES
Market leading tool that has been developed over 10 years and delivered to 30k+ businesses
A comprehensive business diagnostic tool specifically designed for SME's
90 simple questions that focus on 8 key areas of business
Flexible use that means it can be completed on-line or face to face
Can be completed by up to 8 members of the senior team
Takes just 15 minutes to complete
Results in a thorough report that allows you to benchmark your business against A, B or C rated businesses
Rich data analysis that provides benchmarking and insights by sector, geography, size and maturity
BENEFITS TO YOUR BUSINESS
Allows you to understand what is working well and where there are opportunities for improvement and development
Prompts constructive discussions about the business amongst senior management team
Detailed reports produced instantly
Opportunity to analyse the current state of business
Opportunity to gauge the level of alignment in the perception of the business by senior management team
If you feel this approach would help your business and you are interested in how you can be part of the centre please contact us at info@innovationcentre-kg.co.uk or 01206 405 500