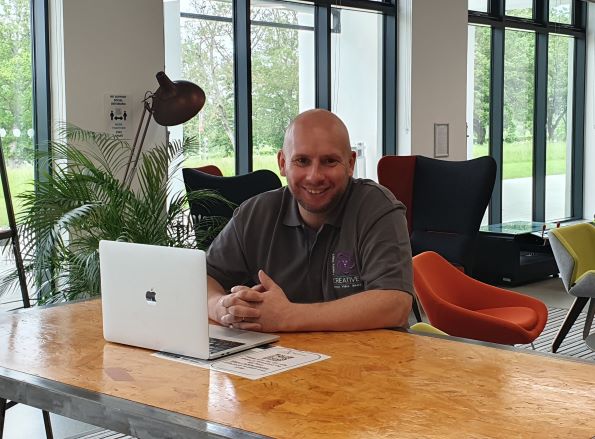 One of our much-loved businesses Happy Days Creative has recently moved out of the Innovation Centre to pastures new.
We obviously have shed a tear and on the surface that could be seen as negative news with a company moving out to other premises.
However, in this instance we are celebrating it!
Here at the ICKG we see ourselves as more than just office space where we actively want to support the growth of companies to allow them to move on to bigger sites.
We are powered by our community and Happy Days Creative has been a massive part of that during the last 18 months of being based here.
How did it start?
When they entered the centre in June 2021 there was just owner Lee Brooker and one other in the business.
Lee started Happy Days Photography back in 2018, and had a very clear goal, to shake up the photography industry once and for all! He wanted to provide great value, unbeatable service, simple to use ordering systems and photography that'll knock your socks off! This is all neatly wrapped up in their fun and professional approach.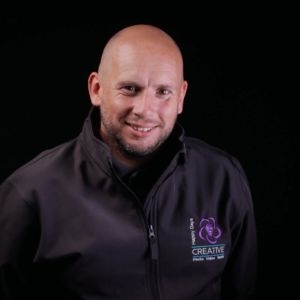 After the pandemic, he felt they need a more professional location to house the business and a community to engage with and bounce ideas off.
Their time in the centre has been very fruitful with making many connections and having conversations over the pool table that led to best practice business chats and also passing over of the odd piece of work.
What has the growth been?
In fact, the business has grown three-fold in those 18 months, and they have moved into media and video during their time here. Happy Days are also the creators of our ICKG video that takes pride of place on our website, and they would always sort other businesses here out with headshots for social media.
That network effect is not to be underestimated as it is often who someone else knows that generates revenue. Happy Days have certainly seen that in their time here.
The team has grown in the time at the centre moving from two persons to a ten and they have just on the cusp of hiring another full-time photographer.
What are Lee's biggest takeaways from the ICKG?
Lee has always championed what we have been doing and insists the people make the centre.
'From as soon as you walk through the door in the morning you see a friendly smile from the centre team. That can set your day up in such a positive way". He also notes "that the calm and tranquil environment plays a massive part in getting things done when you need to. But then if you need inspiration, you will find it from someone at the pool table where conversations and even work deals happen".
As we have such a diverse and innovative community there is always someone who 'knows how to do it' and those sounding boards are priceless for smaller businesses to succeed and grow.
"For those thinking of office space with support to grow, I'd absolutely recommend it to anyone" – Lee Brooker.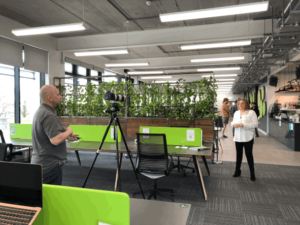 What is next for Happy Days?
They are building on the culture of success they have gained from the Innovation centre and have moved into a studio space with more of a logistics arena to give them the space to do shoots but also the pick-and-pack element that is really starting to build with physical photos.
We wish them well and we are sure we will see them soon at one of our events or evening helping us with our next photos or videos.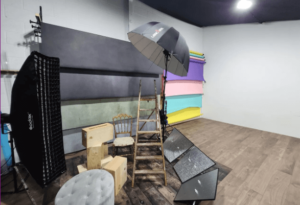 Business growth is often considered a sign of success and a key goal for many businesses. There are various ways in which a business can grow, and in such competitive times, we are well-placed to help support your business growth. 
If you are looking for workspace reach out and we can show you around the top-class facilities and tell you all about our industry-leading free business support package. 
Find out more about our office space solutions, or contact us at info@innovationcentre-kg.co.uk  or 01206 405 500.