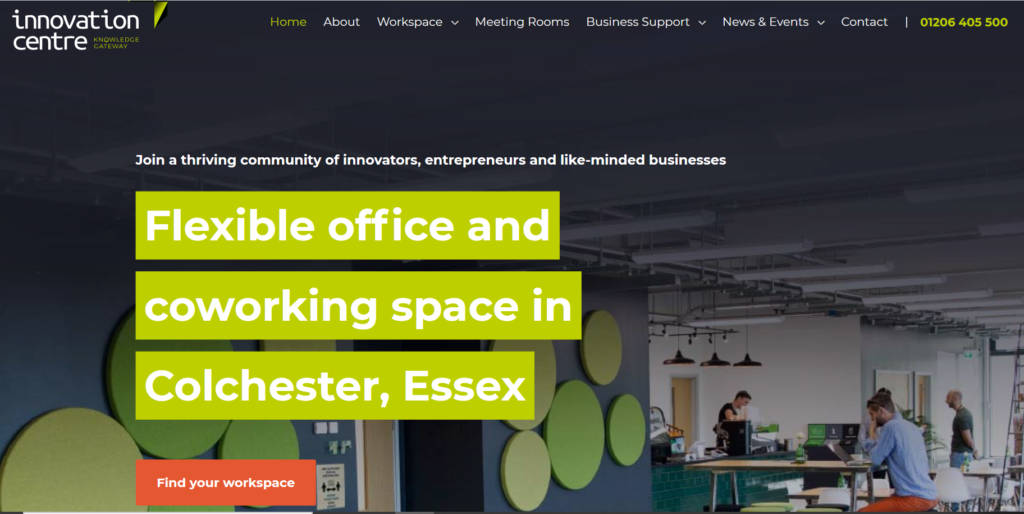 Today we launched our new website for Innovation Centre Knowledge Gateway (ICKG,) I guess you know that if you are reading this
But why did we decide to change a website that is only a year old? 
The answer to this is that we felt it wasn't representing what we do here as clearly as it could. 
Having asked for feedback from current customers, local clients and even future customers we decided we needed to focus more on our USPs. 
Our main goal was to keep it simple but also vibrant and engaging to elevate ourselves as innovation experts in the region. We also wanted to show the value we provide inside the Innovation centre. 
The messages we want to get across are: 
• The quality Flexible office/workspace that we provide
• Added value proposition through – Free expert business support, Community engagement, University links and Collaboration between companies
• Best place to scale your Innovative business in Essex and the East – we can help scale your business quicker than anyone else
We feel we have captured that in this new site and hopefully, you agree. Please don't be shy if you wanted to send us any feedback you can here: Reception.ICKG@oxin.co.uk